Jeep Dealer near Canandaigua NY for Sale in Penn Yan, NY
The city of Canandaigua, New York is beautiful in nature and rich in history. Probably most notably known for the Susan B. Anthony trial of 1873, Canandaigua's rich history is as appealing as its knack for industry. In the present day, Canandaigua is the headquarters of Constellation Brands, a Fortune 500 company that markets alcohol. Breweries were among the first businesses in Canandaigua after the Civil War, so it's only fitting.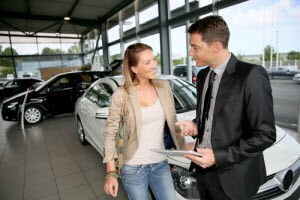 There's plenty to do in Canandaigua for residents and visitors. The Sonnenberg Mansion and Gardens features a gorgeous Victorian style mansion with 50 acres of gardens. Canandaigua is also home to the New York Wine & Culinary Center if you feel like enjoying a posh experience. Then, there is the Canandaigua Lady, a full-fledged double-decker steamboat replica that you can cruise on through Canandaigua Lake. With numerous festivals and historic places, Canandaigua is quite an exciting city.
If you want to adventure through this city to see all it has to offer, the best way would be in a Jeep. Known for their off-roading capabilities and endurance, you can rely on a Jeep to take you all over town. For the best Jeep fit for any Canandaigua resident, look no further than your Friendly Dodge Chrysler Jeep Ram dealership.
About Our Dealership
As a Jeep dealer near Canandaigua, NY, Friendly Dodge Chrysler Jeep Ram is committed to our namesake. The friendly nature of our team is what sets us apart from the others. Just ask the many customers we've serviced in the Penn Yan, Geneva, Watkins Glen and Hammondsport areas over the past 20 years. Offering premier customer service is our passion, and that's exactly what you can expect from us.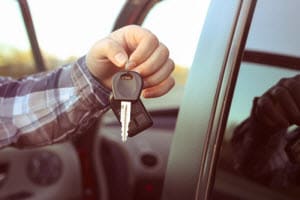 When you expect more, you get more. That's our slogan, because we treat you like family. Usually, preferential treatment doesn't happen without wealth, but we're the exception. Whether you have good credit or no credit at all, our place is to help you, not judge you. Work with our finance team, and they'll consult banks and lenders to find you the best deal.
Our elite consultants stand ready to offer all the knowledge and help you need to find your perfect Jeep. If you want to buy used, don't worry – all used vehicles on our lot have already passed a comprehensive inspection by our Master-Certified technicians. Whatever you need, we are more than happy to provide.
Finding Your Perfect Jeep
If you happen to need a Jeep and you live in the Canandaigua area, you're in luck. Friendly Dodge Chrysler Jeep Ram has the Jeep you're looking for. You're also welcome to explore the rest of our expansive inventory for the best ride to cruise around Canandaigua. Check our online inventory to get an idea of our stock, but our team is happy to help regardless of how much prior knowledge you have.
It's important to us that your Jeep is up to high standards. Our service team can perform an inspection, fix any problems and even put your Jeep on a regular maintenance schedule. All vehicles degrade eventually, so maintenance is extremely important, and Friendly Dodge Chrysler Jeep Ram can keep your Jeep on the road for years to come.
You won't know if you really want a vehicle until you come test drive one. All Canandaigua residents are invited to test drive one of our beautiful Jeeps or any other vehicle in our inventory. Visit us or contact us online to schedule your test drive today!