Chrysler Dealer near Seneca Falls, NY
As your neighborhood Chrysler dealer, the experienced and professional sales team at Friendly Dodge Chrysler Jeep Ram (DCJR) is dedicated to helping you find your ideal new or used Chrysler vehicle. Whether you're looking for a new or used Chrysler, or just considering options, stop by our dealership and let our sales team help you find the perfect vehicle for your needs, so you can explore all that Seneca Falls has to offer.
Located 34 miles outside of Syracuse, NY, Seneca Falls is home to many outdoor attractions, including the famous Seneca Falls on the Seneca River, the Montezuma Wildlife Refuge, the Cayuga-Seneca Trail, Bogachiel State Park, and Cayuga Lake State Park.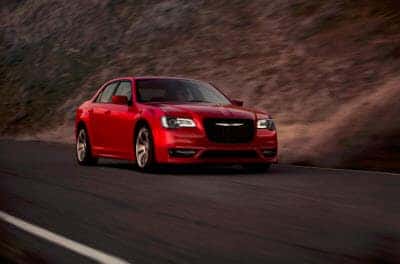 Seneca Falls is also home to many historical exhibits, museums, and outdoor recreation facilities, as well as many of the nation's top colleges and universities.
People who reside in Seneca Falls will need a reliable vehicle to get around, such as those by our Chrysler dealer near Seneca Falls, NY. Stop by to find out more about our collection of new and used Chrysler models.
New and Used Chrysler Models
Whether you're set on a specific Chrysler model, or you want to browse an extensive inventory of new and used Chrysler vehicles, let our helpful sales staff assist you in finding the ideal Chrysler for you. We'll meet with you to discuss your vehicle needs, help you narrow down your selection, go over your options, and set you up with a test drive of your favorite Chrysler.
We know car shopping can be stressful, so we're here to help in any way we can. Your satisfaction is important to us, so let us guide you through the car-buying process and get you out on the road in the Chrysler of your dreams.
Chrysler Financing
You've found the Chrysler of your dreams, so now you need to finance it. Our finance department is here to help, whether you're looking to finance a new or used Chrysler model, we are dedicated to getting you the best rate and terms possible.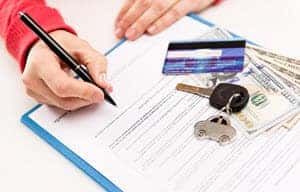 We're familiar with all manner of credit circumstances, so we'll do our best to find you a financing option that suits your needs. Whether you need help negotiating your terms, finding lower interest rates, or refinancing an existing loan, our experienced finance staff is here to guide you through the process.
Visit Our Seneca Falls Chrysler Dealership
If you have any questions or concerns about financing your new or used Chrysler model, or you simply want to explore your options and discuss financing with a trained professional, stop by Friendly Dodge Chrysler Jeep Ram to speak with our financial specialists. We know that buying a car is a big commitment, so we'll do our best to ensure that you feel secure and comfortable with your payment. Contact us today!