Vehicle History Report Guide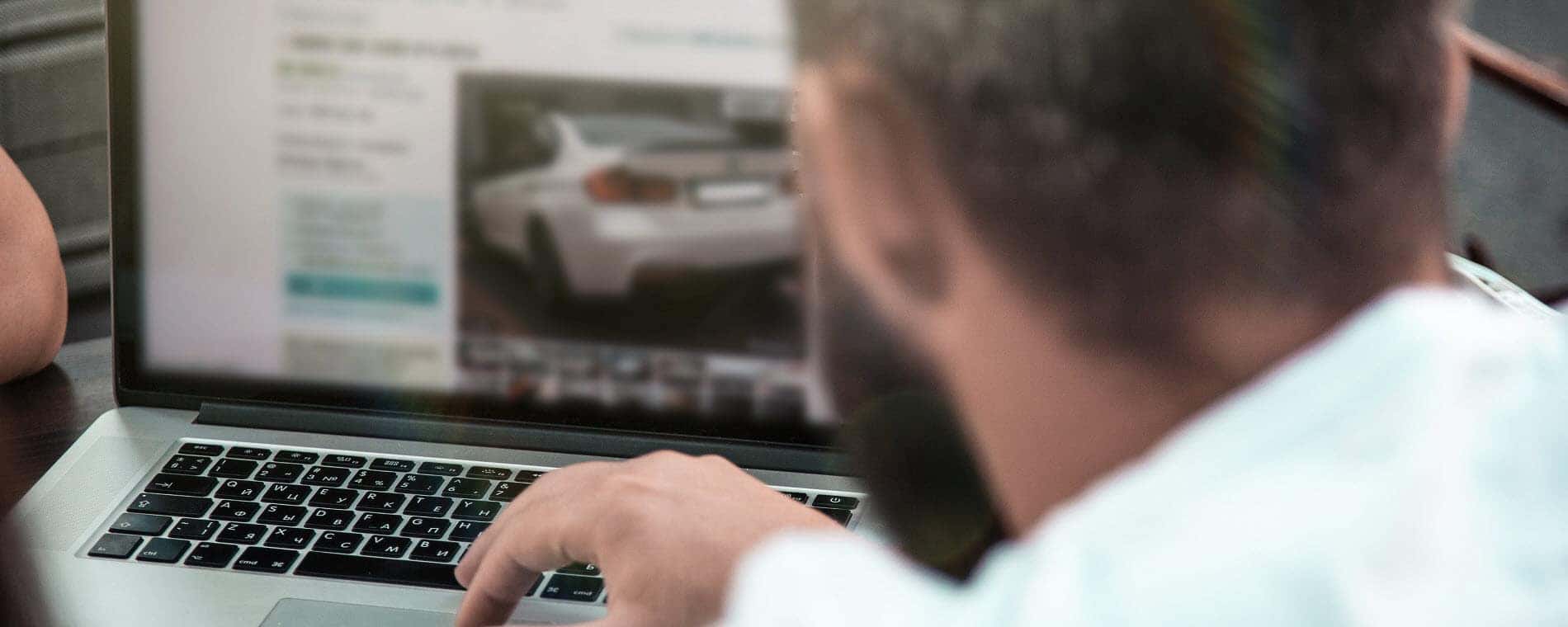 Vehicle history reports from places like CARFAX
®
are a vital part of the purchase process for 
pre-owned vehicles
. If you're buying a used car, you may want to ensure it has one of these reports available to you.However, it's important that you also know what to look for when you're using the report. It's fairly simple to see the car's major accidents and mileage, but there are many other factors you'll want to consider as well.
So, what exactly should you be on the lookout for as you examine the history of the car you're considering? To help you with this, the team at Friendly Dodge Chrysler Jeep Ram (DCJR) is here. We'll take our Penn Yan, Geneva, and Watkins Glen, New York, drivers through these reports so you can learn what to look for. Let's begin!
---
What to Look for in a Vehicle History Report
Learning what to look for in a vehicle history report requires a certain level of skill and experience. On the surface, you definitely want to scan for accidents. Other things that might escape your notice are the number of owners, the climate where the car was owned, the maintenance history, and whether it's passed an emissions test recently.
We'll take you through each of the major points found in your vehicle history report, so you'll understand the complete picture painted by this valuable resource.
---
Ownership History
When you first open the report, you'll see two charts breaking down the major highlights for the vehicle. These include factors like recalls, owners, and history records. As you scroll down, the first section you'll see is a detailed history of the car's ownership.
You'll be able to view the year purchased, the type of ownership, where the vehicle was owned, estimated miles driven per year, and the odometer reading when sold by each of the previous owners.
If you find there have been multiple owners for the car and that it was sold every few years, you may want to ask yourself why people buy this car and then sell it off so quickly.
On the other hand, if there was only one previous owner, this can be a major benefit since that often indicates less wear and tear. The sole owner may also have taken really good care of the vehicle.
Pro Tip: In addition to the number of owners, you'll want to pay attention to where the car was owned. If the car was owned in a coastal area with a lot of moisture, you'll want to take a look at the interior's condition.
However, if the car came from an area with a lot of snow and ice, this could lead to salt damage, so you'll want to make sure a thorough inspection of the undercarriage is performed.
---
Title History
A free and clear title is necessary for purchasing a car. When you're buying from a dealership, this isn't an issue. However, that doesn't mean this portion of the vehicle history report isn't crucial. CARFAX® will provide alerts to issues such as salvage, hail, flood, and excessive mileage in this portion of the report.
If a used vehicle meets certain requirements, it will be eligible for the CARFAX® Buyback Guarantee. This perk is designed to protect buyers. So, if you find any issues that weren't reported on the vehicle history report, CARFAX® will buy back the vehicle.
If this added peace of mind is not offered with the car you're interested in, you may want to inquire why not.
---
Additional History
Under Additional History in the the report, you'll find all the accidents and issues that have been reported for the vehicle as well as when they occurred and under which owner.
In this section, you'll be given information about the following factors:
Total Loss
Structural Damage
Airbag Deployment
Odometer Check
Accident Damage
Manufacturer Recall
Basic Warranty
Some of these factors are not necessarily major issues. For example, a manufacturer recall that was issued five years ago and then immediately addressed will not currently be a problem. However, if there are any open recalls or structural damage, you'll want to ask for more information before you purchase the car.
---
Detailed History
The next section you'll see on the CARFAX® Vehicle History Report™ is Additional History. Here, you'll find all the recorded service history the vehicle has undergone.
Regular, ongoing maintenance is vital to your car's function. Keeping up with the maintenance schedule can keep it running like a new car for many years, so you'll want to ensure your desired ride has undergone routine tune-ups.
If a car hasn't been upkept properly, it could be a sign that problems might arise prematurely from wear and tear, so you'll want to keep an eye out for that.
You'll also find more detailed accounts of any damage under Detailed History. CARFAX® provides a detailed picture displaying where the damage occurred on the car as well as a detailed list of all reported damage.
---
What's a Total Loss?
On the report, you may see the vehicle listed as a "total loss." There are many different reasons why an insurance company will declare a vehicle a total loss, but essentially this means the damage repairs exceed the actual cash value of the vehicle.
If you see this on the report, it will need to be followed up by a documented Salvage Title or Certificate to indicate the major repairs were eventually done. However, structural damage may still be an issue, so be sure to have a professional inspect the frame thoroughly.
---
Warranty Check
Along with your report, CARFAX® will provide you with a Warranty Check™. This report shows you what types of coverage were offered when the vehicle was first purchased and for how long a term. Depending on the age of the vehicle, the warranty may actually carry over, and if it does, you'll be able to review the estimated remaining coverage in this report.
Some of the types of coverage you may find include:
Basic
Drivetrain
Emissions
Corrosion
Transferable
Roadside Assistance
Safety Belt and Inflatable Restraint
Specific Components
Our dealership may also offer some additional warranties you can add, so speak to a member of our team today if you're interested.
---
Work With a Qualified Dealer Today
The best way to make sure you're getting a used car that will be in great shape and run for many years is to work with a trusted and reputable dealership. In the areas of Watkins Glen, Penn Yan, and Geneva, NY, that means Friendly DCJR.
Contact our team or stop by our showroom and let us match you with the pre-owned car, truck, or SUV of your dreams today.