Dodge Chrysler Jeep Ram Vehicle Comparisons
It's only natural that you'd want the very best for yourself-as you should. In order to get it, you'll need to make sure what you're hedging your bets on is of the highest quality, especially with something as costly as a car.
That means that a lot of research needs to go into your shopping process. While Penn Yan, Geneva, Watkins Glen, and Hammondsport drivers could spend hours scouring the internet for different articles, they can always turn to this convenient library of comparisons put together by our team at Friendly Dodge Chrysler Jeep Ram.
2018 Jeep Cherokee vs. Honda CR-V
2018 Jeep Cherokee vs. Subaru Outback
2018 Jeep Compass vs. Ford Escape
2018 Jeep Compass vs. Subaru Crosstrek
2018 Jeep Grand Cherokee vs. Jeep Cherokee
2018 Ram 1500 vs. GMC Sierra 1500
2018 Ram 1500 vs. Chevy Silverado 1500
2018 Ram 2500 vs. Chevy Silverado 2500
2018 Ram 3500 vs. Chevy Silverado 3500
2017 Ram 1500 vs Toyota Tundra
2017 Ram 1500 vs Chevy Silverado 1500
2017 Jeep Cherokee vs Grand Cherokee
2017 Jeep Cherokee vs Honda CR-V
2017 Jeep Compass vs Nissan Rogue
An Invaluable Shopping Resource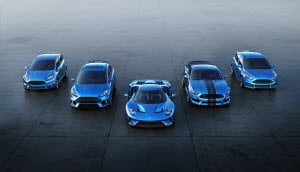 Consider what priorities you have when shopping for a new car. You're probably looking for power, efficiency, safety, and much more.
One way to find all this information is to check manufacturer websites. However, their information isn't always clearly organized, and it may be spread across several pages.
However, you could instead try our collection of vehicle comparisons. In each one, we shave away all the insignificant info and cut right to the chase, laying everything out in an easy-to-read format.
We'll stack your favorite Dodge, Chrysler, Jeep, and Ram models up against their competitors and prove time and again why they've got the edge. After reading that, you'll have no doubt which is the right choice for you.
That's Not the Only Thing We Make Easy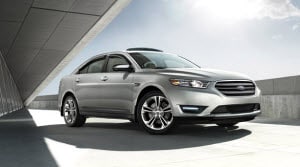 If you think that's easy, then you should try finding a car on the Friendly Dodge Chrysler Jeep Ram website. It couldn't be simpler!
We feature our entire inventory of new, used, and certified pre-owned vehicles-trust us, it's a lot-right online. That way, you can view pictures and even request price quotes before ever leaving home.
When something catches your eye, be sure to contact us right away. We'll set up a test drive so you can take it for a spin.
Don't Doubt That You've Found the Right Car
Doubt is the last thing you want to feel after a purchase that big. By reading through all these vehicle comparisons, it's something that Penn Yan, Geneva, Watkins Glen, and Hammondsport customers can avoid completely.
If you have any questions regarding a certain feature or piece of technology, just contact our team at Friendly Dodge Chrysler Jeep Ram. We'll make sure you know exactly what you're buying!