Dodge Dealer near Rochester, NY for Sale in Penn Yan, NY
When people talk about New York's greatest cities, their mind will immediately jump to the Big Apple. Anyone who has spent a fair amount of time in Rochester can attest to the fact that while it's not nearly as big, it's equally charming.
Nestled along the southern shore of Lake Ontario, Rochester is the third largest city in the state (just behind Buffalo). It was one of our country's first boomtowns, exploding with big businesses during the rise of the industrial era.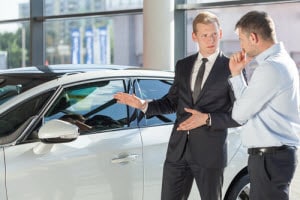 Since then, it's become a real powerhouse in terms of culture and attractions. Museums are a big draw here with George Eastman Museum for the adults, and the Strong National Museum of Play for the kids.
At our Dodge dealer near Rochester, NY, we have a wide variety of cars to help you get across the city, or even up to the Finger Lakes for a visit. So, why don't we take a look at what Friendly Dodge Chrysler Jeep Ram has to offer?
New and Used Dodge Models
Are you excited to start looking for a new car? If not, you should be. Sure, at certain dealerships, the process might come across as daunting and even a bit nerve-wracking. Here, though, shopping for your car is all about fun.
Our employees are here for one reason and one reason only: to make things easier for you. For instance, almost as soon as you walk through our doors, one of our sales representatives will be over to assist you.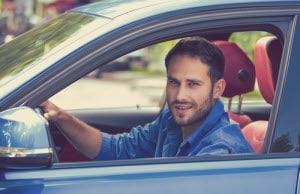 These are the real Dodge experts. They know everything about a car's best features and specs. Feel free to grill them with as many questions as you can think of.
Afterwards, you can sit down with a member of our finance team. These folks are real wizards when it comes to getting loans approved. In their careful hands, certain numbers-say, a credit score-cease to matter. We're sure they'll find a solution for you at your Rochester, NY Dodge Dealer!
You'll Have So Many Options
Consider your vehicle needs for a moment. Maybe you've got a growing family and need something that's high in safety and comfort. If that's the case, we'd recommend the Dodge Grand Caravan.
On the other hand, you might just be looking for a personal toy, something with a little extra kick. In this case, both the Charger and the Challenger can be fun.
See, no matter what kind of needs you might have, we've got a Dodge model to match. Plus, we don't just have new vehicles. We also have a wide variety of excellent used and certified pre-owned cars. Check them all out online today!
Ready to Start Shopping Today?
Well, now that you've discovered our Dodge dealer near Rochester, New York, finding a new car is easy. You can do so either online or by visiting the Friendly Dodge Chrysler Jeep Ram showroom in person.
Stop in today, and we'll connect you with the perfect Dodge model!