Jeep Dealer near Avon NY
Avon is a small town in New York with a hardworking population of 7,146 people. It is famously known as the original location of Tom Wahl's, but not everyone there can make it big with a fast food chain. Most people in Avon are industrious, just like the first resident of the city, Gilbert Berry. In the late 18th century, Berry was a tavern owner and ferried people across the Genesee River with a rope raft.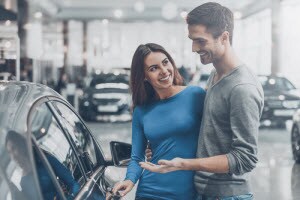 When the people aren't working hard, they have easy access to relaxation. The FarView Golf Course and Pure Body Day Spa can ensure that anyone in Avon has a comfortable afternoon. If you feel like exploring, you can visit the 5 Arch Bridge in the center of a beautiful park. This bridge is a certified historic landmark as it used to host part of the Erie Railroad. For a vintage feeling rather than historic, you can visit the Vintage Drive-In Theatre, which generously allows you to bring in outside food.
Avon is packed with stuff to do and a Jeep is one of the most reliable ways to get from place to place. No matter the terrain, a Jeep will get you through it and Friendly Dodge Chrysler Jeep Ram, a trusted Jeep dealer near Avon, NY.
About Our Dealership
Our title isn't just a gimmick. For the past 20 years, we've been providing customers in the Penn Yan, Geneva, Watkins Glen and Hammondsport area with the premier customer service they deserve. Now, Avon residents can enjoy our friendliness too. Our committed team works hard to provide an unrivaled experience to every person we meet.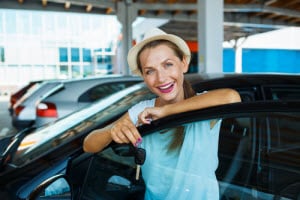 Expect more, get more! That catchphrase guides our team every day. At Friendly Dodge Chrysler Jeep Ram, you can expect the best customer service around and get the best deals available. Like a member of our family, we are there for you.
The elite consultants we have on staff will help you find the perfect Jeep for your needs. You are also free to explore our expansive inventory of new and used vehicles. If you're thinking about buying used, don't worry – our used Jeeps and other vehicles are submitted to reconditioning and an intense inspection process by our Master-Certified technicians, so they're all ready to be driven right off the lot.
Finding Your Perfect Jeep
Residents of Avon, NY are invited to Friendly Dodge Chrysler Jeep Ram to find the perfect Jeep that will reliably get them to their next visit to the drive-in or spa day. In fact, many of our Jeeps include large sunroofs and wide windshields, making sure you get the best view wherever you're at. Come on over or check out our impressive inventory online, but either way, our experts are happy to help you find what you're looking for.
The best feature of the Jeep is its reliability, and our service team is always happy to give an inspection. Our service experts know Jeeps inside and out, and they can repair anything that may act up over the years. You can rest easy knowing that, whatever happens to your Jeep, our helpful team members will do whatever they can to get it back on the road in no time.
For all Avon, Penn Yan, Geneva, Watkins Glen and Hammondsport drivers, find your dream Jeep at Friendly Dodge Chrysler Jeep Ram, where you can expect more and get more. Visit our showroom or contact us online to schedule your test drive today!