Jeep Dealer near Rochester, NY for Sale in Penn Yan, NY
As far as New York State cities go, Rochester really has an ideal location. On one hand, you've got the urban sprawl teeming with culture and business. On the other hand, you're just a short drive from the Finger Lakes and wine country. What more could you want?
Rochester is known for many things. For example, locals and travelers alike go crazy for those Rochester famous foods like the White Hot and the original Garbage Plate. If you haven't tried them before, you're really missing out.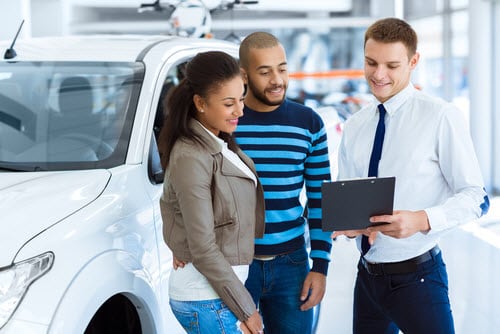 Culture is also important here. That's why every year the 360 | 365 Film Festival is held in the city. However, you can always head to the George Eastman Museum or Eastman Theater any time of year.
Of course, getting to any of these destinations in the winter can be tricky. Rochester is prone to snow, which means you'll need a tough vehicle to complement you all year round. Jeep vehicles are truly the perfect fit!
Choose a Jeep for Your Rochester, NY Lifestyle
At our Jeep dealer near Rochester, NY, there's one ideal that we espouse: expect more, get more. Simple as it may seem, that idea is built into the bedrock of Friendly Dodge Chrysler Jeep Ram. You might have your own interpretation, but this is what that concept means to us.
Get More Out of Your Customer Service
When you walk into a business, it's only natural to assume that you're going to have plenty of help. Not only that, but you'll be met with a smile, too.
To us, that's the bare minimum. You should be asking much more of your customer service experience. Expect trust, friendliness, and dedication. Expect that the sales representatives, financiers, and service technicians are willing to go above and beyond.
Time and again, our team will match those expectations. We'll make your shopping experience relaxed, easy, and exciting.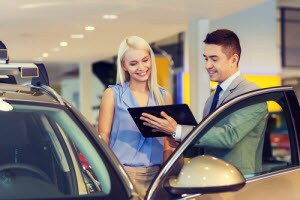 Get More Bang for Your Buck
Some dealerships may be content just to slap the manufacturer's suggested retail price on a car and leave it at that-no extra deals or incentives included. Nothing to help you save on costs, either.
That's not us, though. We might stretch ourselves thin just trying to get our customers the best deal. It can be hard to do, but we love the challenge. Check out our specials online today to see exactly what we mean.
Get More Choices
A small inventory is no good. Without the right number of choices, you can feel limited in your search. You may even feel pressured into buying something only because of a lack of alternatives. To us, that is completely unacceptable.
We have one of the very best selections of new, used, and certified pre-owned vehicles around, including all your favorite Jeep models. Which do you prefer? The Wrangler? The Patriot? Trust us, we've got more than a few in stock.
Learn More About Our Jeep Inventory
At Friendly Dodge Chrysler Jeep Ram, we have no interest in fooling you into anything. We're committed to helping you find the car of your dreams, and that's all.
The inventory at our Jeep dealer near Rochester, New York, is a sight to behold. Come see it for yourself today. You may even spot your next car while you're here…