Jeep Research

Jeep vehicles are tough and rugged, often combining powerful towing capacity and off-road performance with road manners and refined interiors. If you're in the market for a Jeep model, such as the Wrangler or Grand Cherokee, it's important to understand the differences between these vehicles and determine the best fit for your lifestyle.
Fortunately, the team at Friendly Dodge Chrysler Jeep Ram put together a list of helpful Jeep research articles to give you insight into the capabilities of different Jeep models.
Jeep Reviews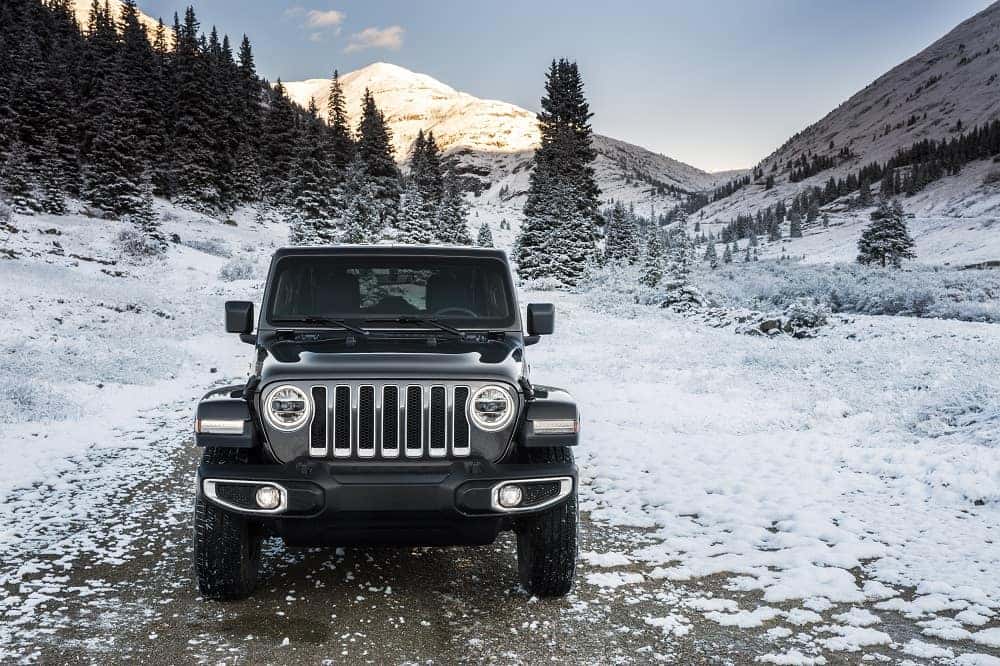 If you're just getting started in the research process, our Jeep reviews will give you general overviews of different Jeep models and their respective advantages. These reviews cover details like performance, interior, and features, giving you the information you need to choose the right model.
2019 Jeep Grand Cherokee     2019 Jeep Grand Cherokee Interior
Jeep Comparisons
During the research process, it helps to compare models across brands to make sure you are getting the perfect vehicle for your lifestyle and needs. At Friendly DCJR, we put our models up against the competition to showcase the excellence that comes standard. Check out some of the comparisons from our team on the model you'd like to test drive!
Jeep Grand Cherokee vs Toyota 4Runner     Jeep Grand Cherokee vs Jeep Cherokee
Jeep Cherokee vs Ford Escape     Jeep Cherokee vs Honda CR-V     Jeep Cherokee vs Subaru Outback
Jeep Compass vs Nissan Rogue     Jeep Compass vs Ford Escape     Jeep Compass vs Subaru Crosstrek
Jeep Safety
Whether you intend to use your Jeep for your daily commute or rugged off-road adventures, having safety and peace of mind is an important consideration. Our Jeep safety reviews give you insight into different Jeep model safety ratings and features, so you can be sure you have the technology that's most important to you.
Jeep Technology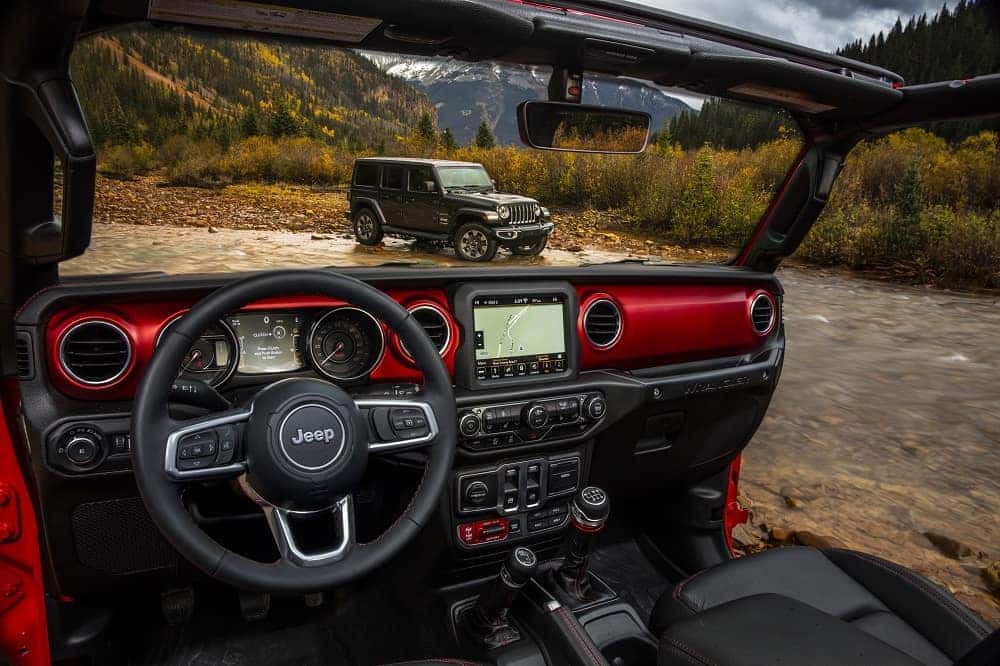 From entertainment and connectivity features to convenience and towing features, Jeep models come with some of the most advanced technology on the market. Our Jeep technology reviews outline the available technology features and their benefits, so you can be sure you're getting all you want for your drive.
Jeep Towing Capacity
Jeep vehicles are not only capable off-roaders, but they also have exceptional tow ratings to take on your weekend adventures. If you're looking for a tough vehicle to pull your camper, boat, or sporting gear, check out our Jeep towing capacity reviews to be sure you're choosing the vehicle with the capability you need.
Jeep Trim Levels
Few vehicles have the customization options of a Jeep, with many offering a range of trim levels with different options packages and stand-alone options. Our Jeep trim level reviews give you detailed comparisons of the trim levels available for each model, so you can explore features and figure out which one has the ideal combination for you.
2019 Jeep Cherokee Trim Levels
2019 Jeep Grand Cherokee Trim Levels
2019 Jeep Wrangler Trim Levels
2018 Jeep Reviews:
2018 Jeep Grand Cherokee Technology
Visit Friendly DCJR
After reading a few of our reviews for your Jeep research process, you'll be ready to visit the dealership to explore these vehicles in person. At Friendly Dodge Chrysler Jeep Ram, we offer a wide selection of Jeep models for you to choose from, such as the Renegade and Compass, all with a range of features and options to ensure you get your perfect match. Call or visit us today to browse our inventory and schedule your test drive!