Oil Change near Cheektowaga NY

Driving through the streets of Cheektowaga can be a rewarding experience, but you need to take care of your vehicle if you want to keep driving. No matter what kind of car you have, it's going to need regular maintenance to stay in top shape, as they all wear down over time. Out of all the necessary services, few are quite as important as an oil change.
Oil changes are the most common kind of service you'll need for your vehicle, so it's fortunate that they're so affordable and quick. Still, you need to make sure you're dealing with a service center you can trust. If you're looking for a place to get an oil change near Cheektowaga, NY, Friendly Dodge Chrysler Jeep Ram is happy to help. Schedule your service appointment with ease on our website!
About Cheektowaga NY

The town of Cheektowaga is a beautiful place to call home for 88,000 people in western New York. This town is a wonderful place to live, serving as a great home for Buffalo commuters as well as a thriving community in its own right. It has certainly come a long way since its first days as a small farming community.
One of the best ways to discover just how incredible Cheektowaga is, is to check out its numerous attractions. You can head to the Sky Zone Trampoline Park for some adrenaline-filled adventures perfect for the whole family, or you can check out the Crabapples Micro Brew Pub for a more adult-centered experience. Wherever you go, your vehicle will need a proper oil change to stay in good shape.
Why You Need Oil Changes
Oil is essentially the life blood of your car. Without it your engine would slowly destroy itself. Every engine is a large collection of fast-moving metal parts, and in order for an engine to fit in a reasonably sized car, those moving parts have to be incredibly close together. That close proximity naturally creates friction and erosion that can cause serious damage. The solution to this problem is oil.
Your oil acts as a lubricant for your engine parts, allowing them to operate without destroying each other. Oil degrades over time, however, and that's why you need to get it changed regularly. Don't forget to have your oil filter changed as well, since contaminated oil can be even more damaging than no oil at all.
About Our Service Center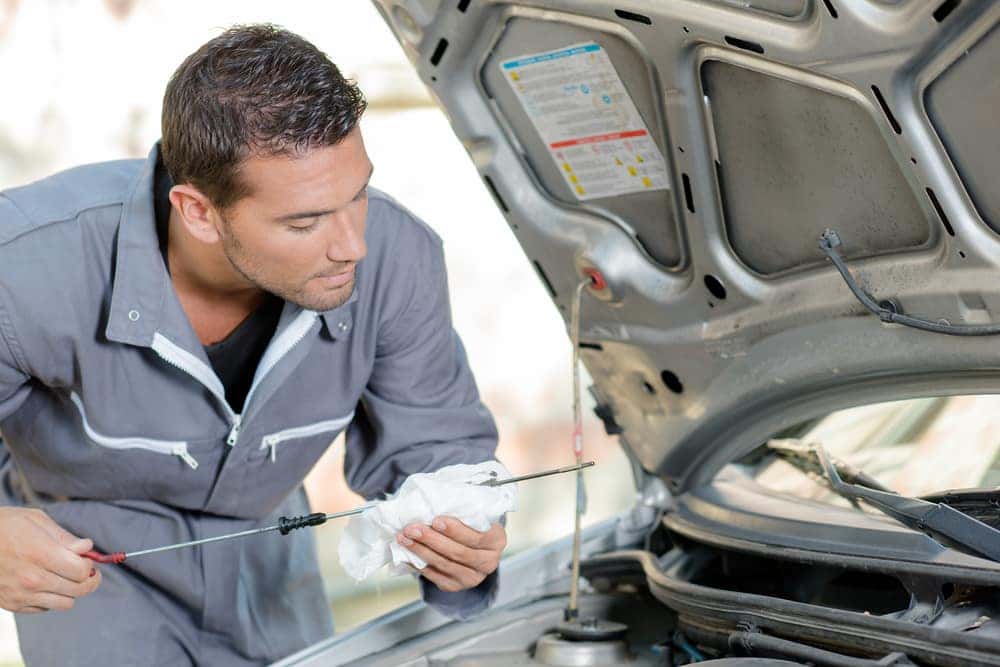 At our dealership, we pride ourselves on customer service before all else. We want to create a dealership experience that satisfies all your automotive needs and taking proper care of your vehicle is one of the most important aspects of owning a car. That's why we constructed our state-of-the-art service center.
Inside our service center, you'll find our team of elite technicians, capable of performing every single service you could possibly imagine. These experts have completed complex services like engine mount replacements and transmission repairs, so a simple oil change is never a problem. Our team will always offer the quick and quality service you deserve no matter what your automotive issue is.
Visit Us for an Oil Change near Cheektowaga NY
When you're looking for an oil change near Cheektowaga, NY, the service center at Friendly Dodge Chrysler Jeep Ram has got you covered. With their expertise, you can count on quality service whether you need an oil change or something more complicated. Contact our team today!