Oil Change Near Rochester
Rochester is a beautiful city off the coast of Lake Ontario in New York that over 200,000 people call home. It's easy to see why so many people are drawn here when you look at their booming economy and low cost of living. With basic necessities so easy to come by, the attractions in this town have grown significantly, allowing you to see incredible public parks, local restaurants, museums and so much more. You may enjoy a day visiting the George Eastman Museum or taking the kids to the Seneca Park Zoo. To see everything Rochester has to offer, you need to make sure your vehicle is up to the task. Nothing prepares your vehicle better than a good oil change. Even if you're not planning anything big, regular oil changes are a necessary part of preventative maintenance. Learn where you can find an oil change near Rochester.
Why You Need an Oil Change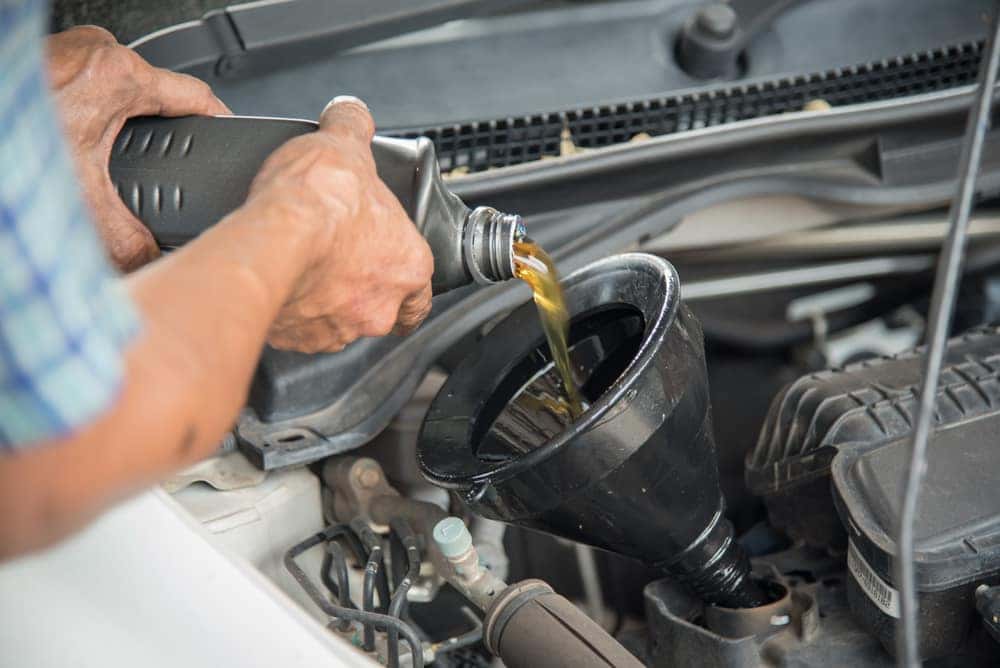 If you don't get regular oil changes, you're heading for some very serious problems down the line. That's why Friendly Dodge Chrysler Jeep Ram has a fully staffed service center with certified technicians. It doesn't matter what make and model you drive. Oil is required to make sure your engine parts are properly lubricated and functioning the way they should be. Without oil, they'd just rub against each other and wear each other down. Much like your overall vehicle, oil itself deteriorates over time. That's why changing your oil needs to be a regular service. When it loses its viscosity or becomes contaminated, its effectiveness is significantly reduced and, under some circumstances, can even be actively harmful to your vehicle.
Importance of Your Oil Filter
While you need to make sure your oil has the viscosity necessary to keep your engine parts lubricated, your oil filter needs to be changed regularly as well. Without a proper oil filter, changing your oil won't do much to help your vehicle. The filter is what keeps your oil clean from debris like dirt and gravel.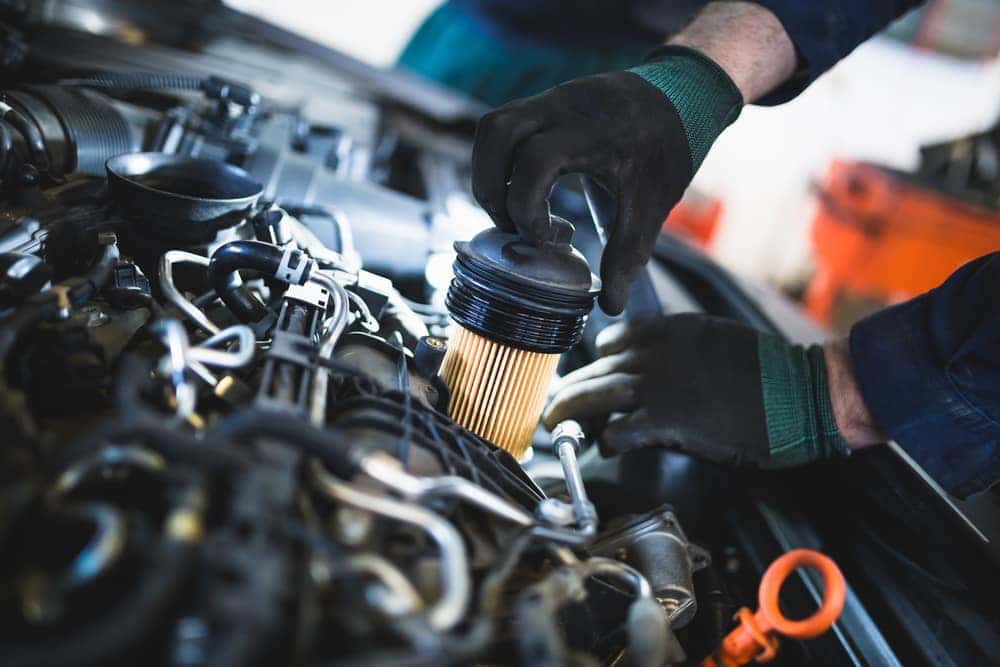 When debris gets caught in your oil, the minerals will rub against your engine parts and actively corrode them. In some cases, this can be more harmful than having no oil at all. To ensure your oil stays fresh for as long as possible, go ahead and get your oil filter changed every time you get your oil changed.
Oil Change Near Rochester
An oil change is a relatively simple service, but that doesn't mean you have to tackle it yourself. For experts you can count on, head over to the service center at Friendly Dodge Chrysler Jeep Ram. Our highly trained technicians can perform an oil change on your vehicle no matter what you're driving, so don't hesitate to come by even if you don't have a Dodge, Chrysler, Jeep or Ram. We've outfitted our service center with the latest and greatest in auto repair technology, so you can always count on quick and quality service. You'll find extra amenities to enjoy while you wait, such as free WiFi. If you come by for a longer service, we even have rental cars available to help you keep your day productive.
Get Your Oil Change at Friendly DCJR
For a quick and quality oil change near Rochester, the service center at Friendly Dodge Chrysler Jeep Ram is happy to help. Our friendly technicians have performed countless oil changes, so you can be sure your vehicle is in good hands. Get in touch with us today to schedule your service appointment.