2018 Ram 1500 vs. 2018 Chevy Silverado 1500

In the battle of domestic pickup trucks, two vehicles at the head of the pack are the 2018 Ram 1500 and the 2018 Chevy Silverado 1500. Both trucks have plenty of muscle and amenities, but which one has more to offer?
Drivers in Penn Yan, Geneva, Watkins Glen and Hammondsport can explore the key differences between these two tough pickup trucks with our vehicle comparison.
Style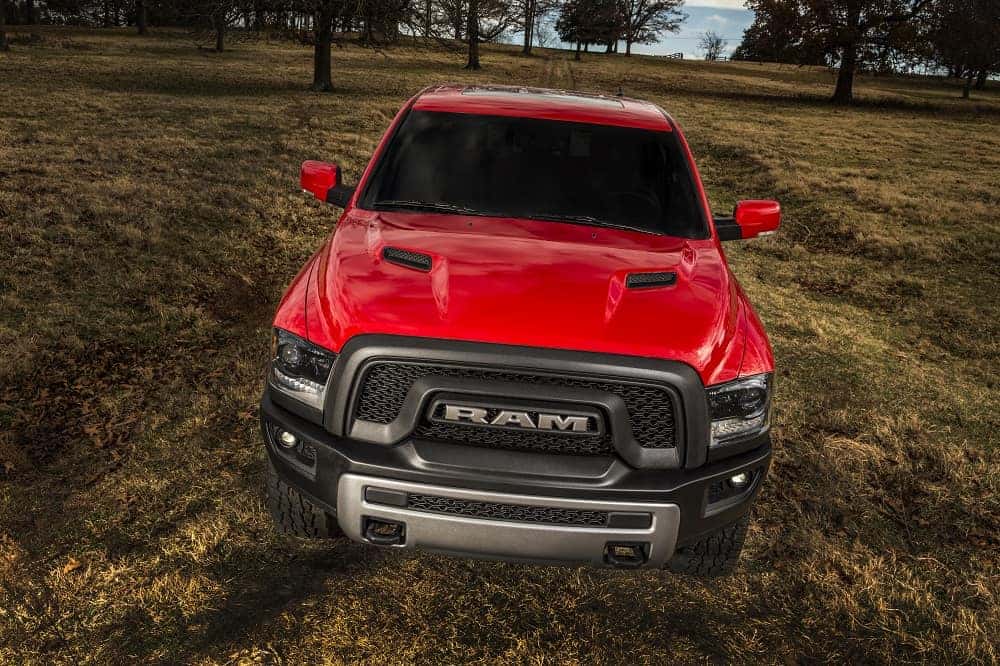 While many pickup trucks are similar across their lineup, the Ram 1500 strives to stand out. A myriad of appearance options is available for the Ram 1500, all of which build upon the truck's signature masculinity and subtle design cues that reflect its ruggedness and capability. Inside, the Ram's style is consistent and classic, with a symmetrical design plenty of luxury touches that enhance its look and functionality.
The Chevy Silverado 1500 is a little bolder in its design. While individual trim levels have a level of customization, all models have a heavy dose of chrome, high, vertical grilles and a boxy shape. Inside, the emphasis is on practicality and usability, with an appropriate balance of technology and physical knobs and buttons.
Interior Comfort
With so many trim levels, the 2018 Ram 1500 interior comfort varies with its purpose. The base-level, work-duty option is filled with durable materials and easy-to-clean surfaces, though the seats are comfortable and the interior is spacious. Higher trim levels offer more and more luxury, including premium leather upholstery, plush seating and soft-touch surfaces with many convenience features.
The Chevy Silverado has similar variations between trim levels, beginning with a bare-bones fleet vehicle and ending with a decadent luxury truck. That said, the Silverado's seats aren't quite as comfortable as the Ram's, and it can feel cramped in certain configurations.
Performance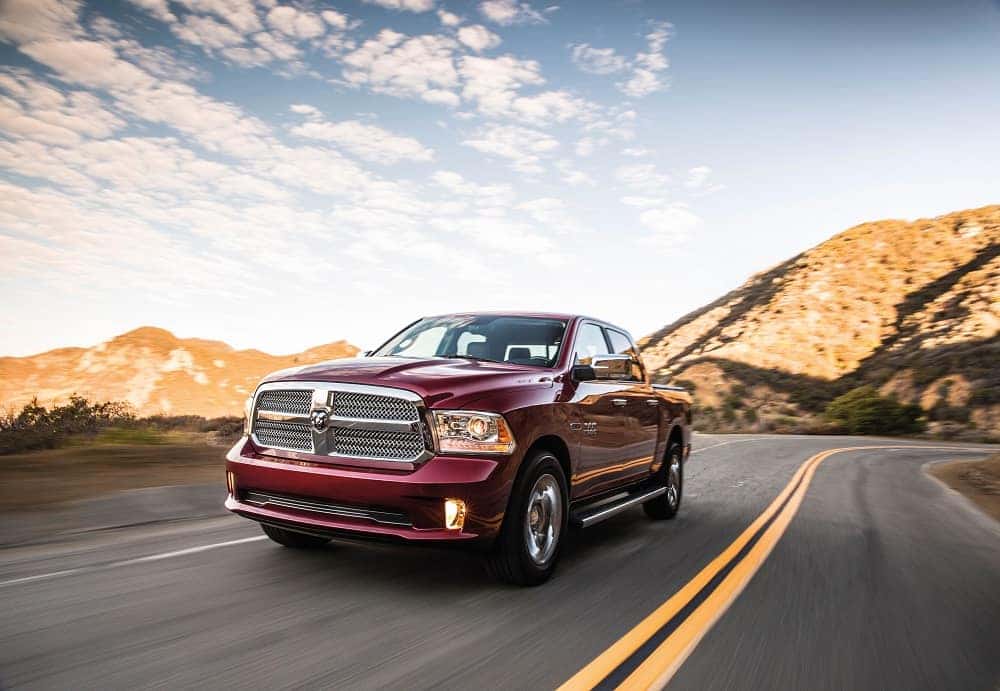 The 2018 Ram 1500 has a range of engine options suited to different purposes. The base engine is a 269-horsepower, 3.6-liter V-6, followed by a 395-horsepower, 5.7-liter V-8 and a 240-horsepower, 3.0-liter turbo-diesel V-6. All of these engines have powerful torque at a low gear range, which gives it the necessary power for quick acceleration and capable towing. Few trucks offer the comfortable, smooth ride quality and exceptional maneuverability of the Ram 1500, though it can still tackle the trails and grades with ease.
The Chevy Silverado 1500 offers a few different engines as well. The base engine is a 285-horsepower, 4.3-liter V-6, followed by a 355-horsepower, 5.3-liter V-8 and a 420-horsepower, 6.2-liter V-8. There's no diesel option for the Silverado, and the V-8 engines are less efficient than most competitors modern V-6s. For its size, the Silverado has a refined ride quality, but it doesn't have the off-road ability of other pickups.
Test Drive the 2018 Ram 1500 at Friendly Dodge Chrysler Jeep Ram
With its signature style, luxurious interior, off-road capability and exceptional performance, the Ram 1500 outperforms the 2018 Chevy Silverado.
Drivers in Penn Yan, Geneva, Watkins Glen and Hammondsport can learn more about the 2018 Ram 1500 by visiting Friendly Dodge Chrysler Jeep Ram. Call or visit us today to schedule your test drive!