Ram Dealer near Seneca Falls, NY
As a Ram dealer near Seneca Falls, NY, the Friendly Dodge Chrysler Jeep Ram team considers itself lucky to have settled down near such a breathtaking town. With incredible parks, great eateries, and most importantly, a tightknit community, Seneca Falls is truly one of the best towns the Finger Lakes has to offer.
If you're looking to get your fill of the great outdoors, this is truly the place to do it. With the Women's Rights National Historic Park and the Montezuma National Wildlife Refuge just a short drive away, you'll always have a picturesque spot to breathe in the fresh air.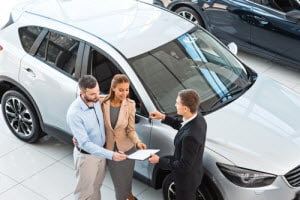 Afterwards, you'll have plenty of great restaurants and famous Finger Lakes wineries to fill up at. Our team would have to recommend the Montezuma Winery & Hidden Marsh Distillery. Just make sure you find your D.D. beforehand!
Our Ram Dealership
Getting around in Seneca Falls can be a challenge, depending on the time of year. In the winter, there's the heavy snow. In the summer, you have some loose, muddy back roads to navigate. In order to safely traverse either, a strong, reliable car is a must.
At our Ram dealer near Seneca Falls, NY, you'll find a wide variety of trucks that were made just for these daring conditions. We have all the best new, used, and certified pre-owned models, too!

Find the Best Deal Possible
When you start shopping at Friendly Dodge Chrysler Jeep Ram, you'll really see our core tenets come to life. See, we always tell our customers, "Expect more, get more!" As you walk through these doors, keep your expectations high, and we'll be sure to deliver.
First and foremost, you'll get more bang for your buck. Our inventory is huge, so there's no doubt you'll be able to find exactly what you're looking for within. Not only that, but the prices are noteworthy, too.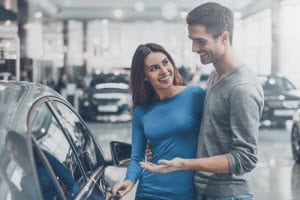 Of course, if that price tag isn't quite low enough for you, you can always check out our additional specials and incentives online. This is the best place to snag a discount for your next purchase.
Don't Sweat Financing
The financial aspects of buying a car always seem to be the least pleasant. Still, it truly doesn't have to be, especially if you have a helpful finance team on your side.
Our finance professionals are some of the most experienced around. They've worked through some tricky credit situations in the past, securing approvals for customers who might otherwise be in a bind. They're more than happy to do the same for you!
Servicing Your Ram Truck
Long after you've taken your Ram home, you can always return for service. Our technicians are well equipped with some great tools and equipment. Whether you're looking for something small, such as an oil change, or a more substantial powertrain repair, they've got the skills to complete the job.
Get Behind The Wheel Of A New Ram Today
When you visit our Ram dealer near Seneca Falls, NY, there's one thing you can be absolutely certain of: a great automotive experience awaits. See what we mean by visiting Friendly Dodge Chrysler Jeep Ram today!