Ram Dealer near Watkins Glen NY for Sale in Penn Yan, NY
There's a reason why so many people choose this small town on the southern tip of Seneca Lake as their getaway. Watkins Glen, with a population just under 2,000, offers as much serene wildlife as it does small-town charm, making it the perfect destination for relaxation.
It's fitting that at one time, the town was home to Glen Springs, one of the leading spas in the country. Whether you're a permanent resident or just passing through, you'll notice right away just how quiet and calm things are around here.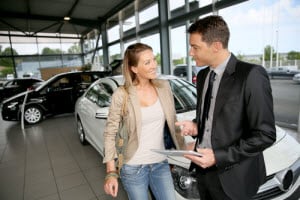 Nature lovers have been flocking to the area for years to visit the beautiful Watkins Glen State Park. There, they'll have access to long (and in some cases, challenging) hiking trails and gorgeous scenery. After a long hike, visitors can head out on the famous Seneca Lake Wine Trail.
Whether it's food and drink you're looking for, or just a bit of outdoor fun, Watkins Glen has it all.
About Friendly Dodge Chrysler Jeep Ram
Our family-owned dealership has been serving the Watkins Glen area for over 20 years. In all that time, our main concern has been making our community a better place, in any capacity we can.
Our Philosophy
At Friendly Dodge Chrysler Jeep, we always say, "Expect more, get more!" What we mean is that local drivers deserve the very best: the best service, best selection, and best prices. And if they keep their expectations high, we'll deliver.
Our Inventory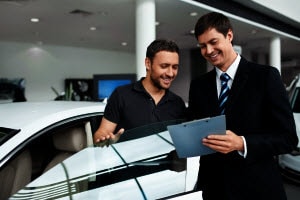 We've always strived to have the widest inventory of any Ram dealer near Watkins Glen, NY. When you come to us, you're guaranteed to have plenty of options. No matter if you're looking for a new or used truck, we'll have plenty in stock.
We also have a wide selection of certified pre-owned (CPO) vehicles, all of which have received a thorough 125-point inspection and will come with an extensive warranty. When you buy CPO, you'll always have some extra peace of mind.
Our Staff
When we put together the Friendly Dodge Chrysler Jeep team, there were many qualifications our staff members had to satisfy. For one, they had to be knowledgeable. But they also needed to have the practical experience to apply those skills.
Their attitudes had to live up to our name. Skill means very little without an amenable, understanding demeanor to back it up.
Whether you're looking for help with financing or are coming in for repairs, our staff members will be happy to help. Not just because it's their job, but because they honestly want to see you driving home in your new car.
A New Ram Is Waiting for You
When the weather gets rough, or the terrain a little rocky, you'll need one tough vehicle to navigate safely. And our Ram dealer near Watkins Glen, NY, has plenty of trucks waiting to be taken for a test drive.
If you have a good idea what you're looking for, contact the Friendly Dodge Chrysler Jeep team. We'll be more than happy to help you take a couple vehicles out for a spin. Schedule a test drive today!