Transmission Repair near Penn Yan, NY
Transmission services in the Finger Lakes are readily available for those in Penn Yan, Geneva, and Watkins Glen. While this is supposed to be a regular service performed to help maintain this part, many drivers end up in our service center with serious complications that contribute to deteriorating internal systems. This arises from drivers' shortage of knowledge of what to look for in regards to transmission problems. At Friendly Dodge Chrysler Jeep Ram, we strive to provide you with the facts you need to help reduce the risk of serious transmission issues. Below, we created a list of warning signs and recommendations to help keep this part running properly.
Recognizing the Transmission Warning Signs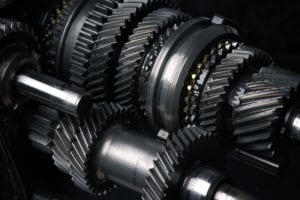 Much like the other parts in your car or truck, your transmission will start to give off warning signs when it's time for repair work or service at Friendly Dodge Chrysler Jeep Ram. They can pop up at any time, regardless of whether it's in the beginning stages of damage or it's already undergone significant harm on the road. It's ideal to recognize the transmission warning signs to know when you need service. When you're on the road, look and pay attention for the following indications:
Check Engine light on
Burning odor inside or outside of your automobile
Loud and uncommon noises
Grinding or shaking when driving
Fluid leaks
The warning signs mentioned above are caused by a number of transmission issues. To get the best diagnosis, service, and repair, head directly to the Friendly Dodge Chrysler Jeep Ram Service Center.
Knowing What You Need to Do to Reduce the Risk of Transmission Problems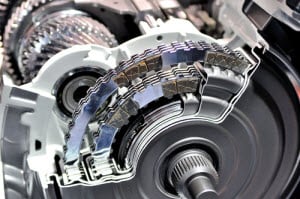 Transmission problems are serious and can completely ruin your vehicle. That said, there are multiple ways to help avoid these issues through a series of maintenance tasks. These include ensuring your transmission fluids are adequate and clean. The fluid that goes into this part supplies an essential barrier for the internal parts and lubricates them in order to experience a smoother overall performance. Without this, it's likely your vehicle will experience serious damage.
Schedule an Appointment
Although the preventative maintenance tasks will help keep your transmission running smoothly, scheduling routine service at Friendly Dodge Chrysler Jeep Ram will supply the professional and adequate care and attention this part demands. The technicians inside of the state-of-the-art facility work to provide an extensive inspection, diagnosis, service, and repair to keep your transmission shifting properly.
Transmission problems can sprout up at any moment and can arise anywhere from Penn Yan to Geneva to Watkins Glen. However, with the suggestions listed above, you can stay on top of, and possibly avoid, these damaging problems to your system. Schedule your next service appointment easily on our site.
If you're in need of transmission service in Penn Yan, stop by Friendly Dodge Chrysler Jeep Ram today for an appointment. While you wait, be sure to stroll through the showroom and take a peek at our variety of new Dodge, Chrysler, Jeep, and Ram models. If one catches your eye, don't hesitate; chat with our associates to schedule your test drive today.