Tips for Buying a Used Car
Shopping for a pre-owned car could be a bit of a complicated experience, but it doesn't have to be. Below are 10 recommendations to use when shopping for your next used vehicle.
Tip #1: Create a List of Must-Haves.
Make a note of anything and everything you need and want in your next vehicle. Then, use this list when searching online inventories as an important part of your brand research. This can also make it easier to figure out your price range and trim down your choices as soon as you get started.
Tip #2: Research Brands.
After you have a list of must-haves, use the online inventory at your to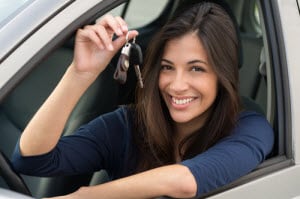 p Penn Yan, Geneva, and Watkins Glens pre-owned car dealership to find out which available vehicles fulfill your requirements. Be aware of your budget while thinking of a list of plausible brands.
Tip #3: Look into Models and Years.
As soon as you have two or three brands under consideration, take a look at specific models from the last couple of years. A lot of these will have the latest safety technology features and will most likely need much less work in the future. Pare down your list to only a few models and work with this to make your choice a little bit easier.
Tip #4: Research Dealerships.
Once you've chosen the brand and a few models, you'll want to take a closer look at your surrounding dealerships. Be certain the dealership you choose has a reputation for exceptional customer service and a large assortment for you to choose from. Friendly Dodge Chrysler Jeep Ram is an exceptional way to go.
Tip #5: Go for a Test Drive.
Go to the dealership and test drive your three outstanding vehicles. Examine the various technologies and drive on both highways and local streets so you're able to get a feel for the vehicle's passing power and braking system.
Tip #6: Think It Over.
After you go for a test drive, return home and think it over. Don't be afraid to do this, given that you're making a large purchase. If it turns out the vehicle you want isn't there when you get back, then it wasn't meant to be. Just have patience and give yourself time in order to make the very best decision on your own schedule.
Tip #7: Test Drive for a Second Time.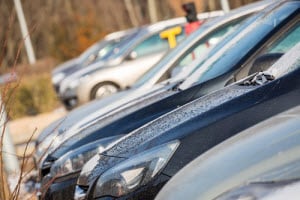 After you've chosen one individual car, truck, or SUV that you like, head back to the dealership and test drive it once again. This time around, consider that it's your vehicle so you can confirm that it's the ideal choice. If you're having second thoughts about another model, now is the time to take that one for a second test drive, too.
Tip #8: Have a Look Under the Hood.
As an integral part of the test drive, check under the hood to determine if the vehicle is in good condition. Take out the dipstick and ensure the oil is a translucent amber color. Look at the four tires and make sure they're in good shape. Should you find something wrong, don't be reluctant to point it out to the salesperson and see whether you can negotiate some of these repairs prior to signing a contract.
Tip #9: Research a Realistic Price.
Be sure you're receiving a good deal by shopping around on the leading automotive websites. This will help you avoid regretting your choice in the end. You'll feel great concerning your purchase overall, and it'll present you the confidence you need in your decision.
Tip #10: Close the Deal.
It's time to close the deal with your local used car dealer. Sign on the dotted line, discuss financing terms, and receive the keys to your next vehicle!