Apple Orchards near Penn Yan NY
It's that time of year, again! Soon enough, you'll feel that familiar crisp chill in the air, smell the scent of a bonfire, and taste the delicious warmth of a mug of hot cider. But where are you going to get the perfect apples for all that cider? At an orchard, of course!
And there's no better activity to fully absorb those gorgeous autumnal colors than apple picking. Luckily, residents of Penn Yan, NY, are privy to tons of hot spots for a relaxing fall outing.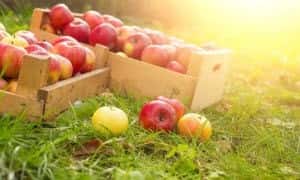 So, sit back, relax, and check out these appeeling apple orchards. Soon enough, you'll have a bushel and a barrel full of Northern Spys, Crispins, and everything else under the sun.
Apple Barrel Orchards
Operating as a full-fledged orchard since 1991, Apple Barrel Orchards now focuses purely on apples and grapes. Their apple-picking season kicks off in September, while their truck delivers their bountiful fruits to 46 states from November to February.
Plus, lots of fall fun is in store for your kids as they run up and down the rows of apple trees and learn more about how these fruits are grown. But, if you'd rather just stop in and grab a bag of already picked apples, you can do just that. You can also pick up a jug of fresh apple cider while you're at it!
Wager's Cider Mill
There's nothing more amazing in the fall than the first sip of that sweet apple cider. And if you visit Wager's Cider Mill, you can get just that, freshly tapped in wall-mounted wooden barrels.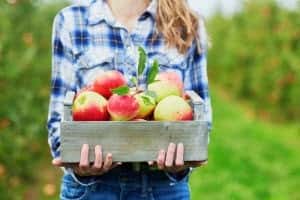 Not only is this a unique way of serving this autumn staple, but it also preserves the flavors of the cider. You can even watch the autumnal drink made on-site.
If you want all the flavors of this drink wrapped up in a pastry package, the Apple Cider Donuts get fried up daily and come in a variety of flavors, like Cinnamon, Pumpkin, and even Chocolate and Coconut.
And just like every other orchard, your gateway to every apple imaginable can be found here. From the popular McIntosh and the sweet Honeycrisp to more uncommon varieties, such as Spy Gold, and much more. Be sure to catch them while they're open from Late August to December!