Perfect Pastries near Penn Yan NY

Everyone gets a sweet tooth once in a while. Whether you're craving a warm cookie, or a cupcake loaded with frosting, fresh baked pastries are always satisfying. To try some delicious sweets upstate, visit one of the best bakeries near Penn Yan, NY.
Bagels and Cakes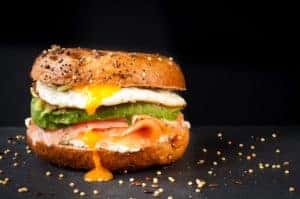 At Bagels and Cakes, they want you to know what they're about and that they're "a hole lot more," too. With breakfast, lunch, dinner, and catering services, this bagel shop is a local favorite all day.
They've got over a dozen types of bagels available to start your day, including gluten-free options. Next there's over 10 spreads to choose from, or you can make your own breakfast sandwich.
If you're in the mood for sweet baked goods and pastries, you've come to the right place. There's everything from fresh cannoli's and donuts to decorated cupcakes and wedding cakes.
You can order you cakes in advance or get them catered to your office. A few plates of a sweet cupcakes and fresh bagels is a great choice for your next meeting or event.
Follow them on Facebook to see their specials and some pictures of their gorgeous cakes.
Glen Mountain Market Bakery & Deli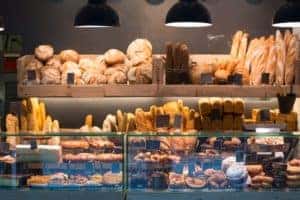 You can always taste when something is baked fresh. At Glen Mountain Market Bakery & Deli, their talented staff works day and night to provide you with fresh bread, cakes, and pastries.
You'll smell the fresh bread as soon as you walk through the door. One look at their shelves and you'll know that all their sandwiches and rolls deliver that perfect crunch with every bite.
For something sweet, you can order a brownie bar, an old-fashioned cookie, or an artisanal cupcake. They're even available in vegan and gluten free recipes.
You can also custom order a cake if you've got a special occasion coming up. They're skilled bakers can personalize a sheet cake or a towering cake for your birthday or wedding.
Plus, as the perfect compliment to your sandwich or sweet treat, they've got fresh roasted local fair-trade coffee
To see some mouthwatering photos of their food, including cookies and cakes with seasonal designs, follow them on Facebook.
Simple Sweets Bakery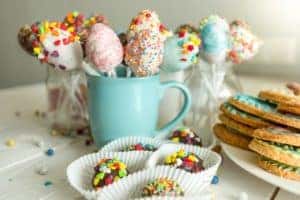 With a name like Simple Sweets Bakery, everything out of their oven is bound to be delicious. You'll want to dig in as soon as you see their selection of sugary treats.
This artisan bakery keeps everything in small batches. There's only one master chef on staff so anything you order will have a personal touch to it.
If you're looking for a quick fix with your coffee, grab a muffin or a scone. You can stop in for a treat during the day too with fun cake pops available and a decadent selection of brownie bars.
There's lots of cakes on display too. Pick up a cheesecake for your dessert tonight or order a custom themed cake. They create cakes in all sorts of shapes and designs for your event. You can even rely on them for your wedding cake.
Everything is fresh baked daily, and the menu is always changing. Follow them on Facebook for some pictures and daily temptation.
Make Today Your Cheat Day
All of the best bakeries near Penn Yan, NY, offer you quality pastries and baked goods made from scratch. The staffs' attention to detail and passion for what they bake comes through in every batch.