Try Out the 3 Best Pizza Places near Penn Yan NY

If you live around Penn Yan, NY, you likely appreciate a quality slice of pizza. Lucky for you, we've compiled the following list of the three best pizza places near Penn Yan. We're sure each one is destined to be added to your list of favorites. Read on to discover what makes Fat Boys' Pizzeria, The Ginny Lee Cafe, and Silverbird Woodfired and Gastropub so special.
Fat Boys' Pizzeria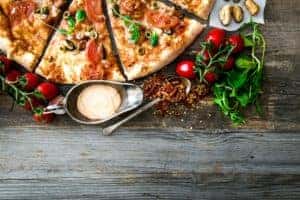 Fat Boys' Pizzeria is open seven days a week. That means that any day you get a craving for some quality homemade pizza, you're welcome to stop by. Here's a snapshot of what you'll find on their menu:
BLT Pizza. This bold creation combines two classics, the pizza and the BLT. It has a mayo base and is topped with bacon, lettuce, and tomatoes.
Meat Lovers. This one has everything you'd want to see on a meat lovers pizza. It's got pepperoni, sausage, bacon, and ham.
Veggie Lovers. They've piled on the veggies for this one. It's made with onions, mushrooms, broccoli, black olives, and sweet peppers.
Stop by the Fat Boys' Pizzeria Facebook page for the latest specials and great pizza pics.
The Ginny Lee Cafe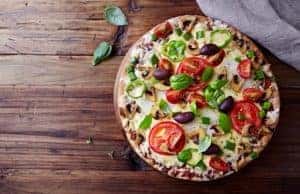 Since 1983, the Ginny Lee Cafe has been providing memorable dining experiences. They make use of a variety of fresh fruits and vegetables. They also feature a wide selection of wines from Wagner Vineyards as well as Wagner Valley Brewing Co. craft beers. As if the charming atmosphere and great food weren't enough, the Ginny Lee also features a glorious view of Seneca Lake.
We've assembled a few of the highlights from their menu below:
Italian Classic Flatbread. Featuring their special blend of cheeses and classic tomato sauce, this one's a crowd-pleaser.
Veggie Pizza. Veggie lovers are sure to appreciate this one. It uses a classic red sauce, mozzarella cheese, onions, mushrooms, and peppers.
Three-Cheese Garlic. Here's another fan favorite. It's made of garlic butter sauce, parmesan, cheddar, and mozzarella.
Witness some of the beautiful moments captured at the Ginny Lee Cafe on their Facebook page.
Silverbird Woodfired and Gastropub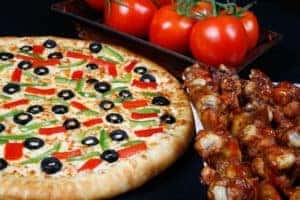 Offering a pleasant atmosphere along with a wide array of tasty options, Silverbird Woodfired and Gastropub is sure to be a favorite for the entire family. This inviting establishment features plenty of room for seating parties of various sizes as well as refreshing outdoor seating. They even deliver within a 5-mile radius.
Take a look at a collection of samples from their menu below:
Silverbird Supreme. The Silverbird's namesake contains a classic blend of ingredients and toppings that include red sauce, a cheese blend, sausage, pepperoni, red onions, mushrooms, green peppers, and black olives.
Red Rooster. If you like your pizza spicy, you'll have to give this one a try. It's made up of hot buffalo BBQ chicken, roasted red peppers, garlic oil, bleu cheese, and a cheese blend.
Phoenix. This delightful specialty pizza consists of Garlic oil, balsamic reduction, spinach, cheese blend, feta, tomato, black olives, red onion, and fresh basil.
Get the latest news about what's happening over at Silverbird Woodfired and Gastropub by visiting them on Facebook.
Try a Slice from Each One Today
Pizza, anyone? If the above descriptions of Fat Boys' Pizzeria, the Ginny Lee Café, and Silverbird Woodfired and Gastropub have you ready to partake, be sure to stop by each one soon.