Cheer on Your Team from These Penn Yan NY Sports Bars
It's that time of the year again. After months of hard-fought wins and bitter rivalries, The Big Game is upon us. Whether your team has made it to the championship or not, odds are you're ready to root for someone.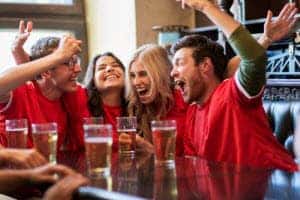 If you need a laidback hangout to kick back in on gameday, these three Penn Yan, NY, area sports bars ought to do the trick.
Dana's Time Out, often referred to as DTO by its regulars, has easily become one of the area's favorite restaurants since its 2004 opening.
With both a full-service restaurant and a sports bar stacked with flowing beer taps and large screen HD TVs, DTO caters to both families and sports fans alike.
The Touchdown: One of their specialty sandwiches ought to fill you up until halftime. Try the shaved prime rib for a real belly-buster.
Since its opening, Eddie O'Brien's Grille & Bar has made a name for itself due to two things: its love of live music (which you can find on the Grille calendar frequently) and their love of sports.
Their creative, made-from-scratch specials change daily. So, you can never really tell what you might get at Eddie's. However, when things start to heat up for The Big Game, you can guarantee it's going to be good.
The Touchdown: Finger food is quintessential football food. So, why not try some of their famous wings? You'll have 15 flavors to choose from, ranging from tangy to red-hot.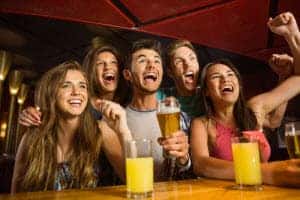 Dobber's Sports Bar & Grill has been a long-time staple in the Penn Yan area. And now that they've got Three Huskies Brewing operating out of their backroom, they're something of a double threat.
As of now, Three Huskies is Canandaigua's only true brew pub. Since opening in 2014, they've experimented with over 31 different styles of beer. However, their lineup of flagships is as solid as it gets.
The Touchdown: Has the game got you nervous? Calm down with one of Three Huskies' most famous brews, the Iditared Red IPA.
You're Always a Winner with These Restaurants
Whether your team is crushing it or not, these three Penn Yan area sports bars will make sure you're satisfied during The Big Game. Visit them online now to check out their full menus!