Brake Repair near Penn Yan, NY
At Friendly Dodge Chrysler Jeep Ram, we've made a reputation for ourselves by offering drivers prompt and professional brake service in Penn Yan. Our customers understand the significance of keeping their brakes in ideal working condition. We understand the benefit of carrying out those repairs in a timely manner, so you can get back behind the wheel. Your car's braking system is necessary to the safe operation of your car. If you feel that there might be a problem, you need to have it checked out immediately by one of our auto technicians.
Understanding Brake Pads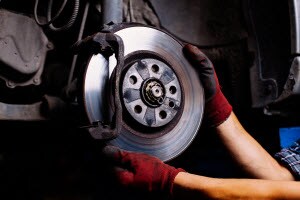 When you bring in your car, truck, or SUV in for our multi-point inspection, one of the primary areas we are going to assess are the brake pads. These vital parts push against the rotors when you push downward on the brake pedal. The pressure brought on by the brake pads will slow the spin of the wheels and inevitably stop the vehicle. As you can picture, there is a lot of friction and heat associated in slowing down your car or truck and the brake pads progressively wear down in time.
In the instance that your brake pads are quite low, you could very well hear a high-pitched screeching sound whenever you press on the brakes. That sound is induced by a little piece of metal on the brake pad that is manufactured to signal drivers when the pads are severely low. In the event that you come across that sound when you press on the brakes, you should really take your car to Friendly Dodge Chrysler Jeep Ram to have your brake pads changed out. Without having working brake pads, your car will not be able to stop appropriately and it might result in more damage to the rest of your vehicle.
Understanding Brake Rotors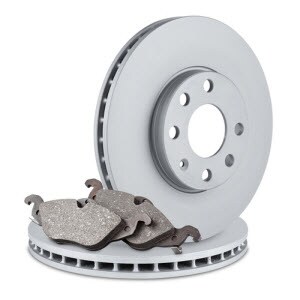 Mentioned previously in the section above, your rotors are the part of the vehicle's braking system in which the brake pads push against to slow down your vehicle. These round, metal discs are connected to your tires and are specially configured to dissipate hot temperatures and cool-down as quickly as possible. Apart from their innovational design, after a while these parts, too, can become worn down or deformed. Dilemmas with your rotors are intensified anytime your brake pads are not functioning appropriately. That's why it is vital to have all the parts of the braking system examined by a Friendly Dodge Chrysler Jeep Ram technician to discover the correct reason for the problem.
Brake Fluid
As you may very well already know, your vehicle uses a number of various fluids in order to run smoothly. Each type of fluid has been specially designed to perform an extremely distinct job in your vehicle. Brake fluid, as the name implies, has a vital role in the effective functioning of the braking system. Whenever you hit the brakes, pressure encourages in the fluid lines, which is then shifted to your brake pads. If there happens to be a leak somewhere in the brake fluid line, your car or truck might have a tough time stopping or, even more harmful, not stop at all.
Schedule Brake Service Appointment
At Friendly Dodge Chrysler Jeep Ram, we understand that maintaining a well-functioning braking system is as essential as putting on your seatbelt. So, if you feel there might be a problem, please visit our service center and experience directly what exceptional brake service in Penn Yan looks like.