Anthony Road Wine Company

Overlooking Seneca Lake, Anthony Road Wine Company features a gorgeous vineyard that perfectly pairs with crisp wine flavors. If you're looking for a romantic date night or fun Saturday activity with your friends, stop by their farm to enjoy a wine tasting or tour. Anthony Road prides themselves in being a family grown business, and their love and attention to detail will surely reflect in the quality of their wines. So, visit them today and discover a new favorite wine!
A Rich History Rooted in Family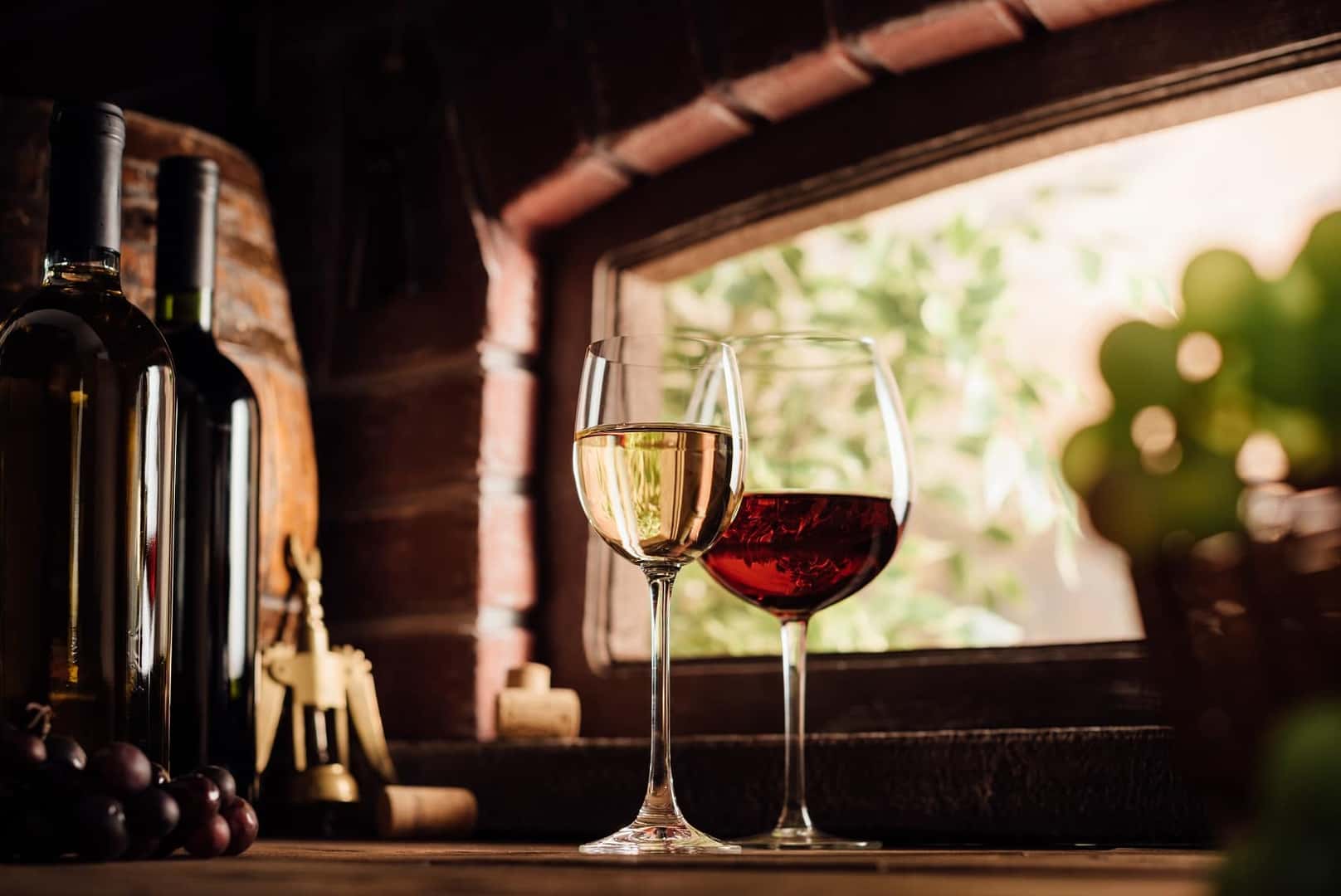 In 1973, John and Ann Martini felt the draw to leave their life in Baltimore and move their family to the breath-taking Finger Lakes area. They established life on a farm and planted their first five acres of vineyard. Over the years, their vineyard expanded and grew into the Anthony Road Wine Company.
Today, Anthony Road features two vineyards spanning nearly 100 acres, with plans to continue expanding and growing. Their growth as a company is largely in part due to their strong family values, with the farm still being owned and operated by members of the Martini family.
Their Tasting Room
Gather your fellow wine-loving friends and come stroll through the lovely gardens at Anthony Road. Enjoy a fun wine tasting of five wines of your choice. With a wide range of options from sweet, dry, white, red, and their well-known off-dry Rieslings, there's something to satisfy every member of your group. Once your find a new favorite wine, buy a bottle and head out to the grounds to enjoy a relaxing picnic lunch.
Anthony Road also offers 45-minute group tastings and 75-minute group tours if you're looking for a more in depth look at the farm. Additionally, they're available to host your next big event whether its a wedding or a retirement party. So, if you're looking for a uniquely themed bridal shower complete with lake-side views and flavorful wine, book your next big event at Anthony Road!
Visit Anthony Road Wine Company
Now that you've gotten a taste for Anthony Road Wine Company, you probably want to learn more. Stop by their winery today to try out some new wines and even go home with a great bottle of wine for your next movie night. There are always different events going down each month, as well. Be sure to follow them on Facebook so you don't miss out on their Summer Music Series or Annual Winemaker's Dinner!