Let Your Creativity Shine at the Arts Center of Yates County

From painting and drawing, to pottery, printmaking and beyond, creating art is the perfect way to relax, unwind, and feel inspired.
Find that inspiration at the Arts Center of Yates County. Whether you're partaking in a class on watercolor landscapes or admiring the beautiful featured artwork of the Flick Gallery, this local art center offers something for everyone.
Continue reading the sections below to see what makes the Arts Center of Yates County so special and discover how you can get involved today!
Inspiring Active Participation with the Arts
Primarily volunteer-driven with more than 60 active volunteers, the Arts Center of Yates County works with local businesses and artists in developing their various programs and events.
Within the arts center, you'll find the Flick Gallery as well as the Rosenfeld Studio, where they hold most of their workshops. In addition, there's Sunny Point, a seasonal facility with housing for visiting artists, a barn for events, and a lakeside pottery studio.
Come join the art community of Yates County and visit any of these amazing areas for yourself!
Expand Your Talents
Feel confident while working in a comfortable environment with art classes offered at the Arts Center of Yates County.
They offer classes and workshops for all ages and ability levels, each taught by talented artists from around the region. New classes are being offered regularly, so be sure to check online for the latest schedule. In the meantime, here's a list of the types of classes you can expect:
Weaving
Pen & Ink Drawing Techniques
Hand-Building with Clay
Plein Air Painting
Pottery for Kids
Support Local Artists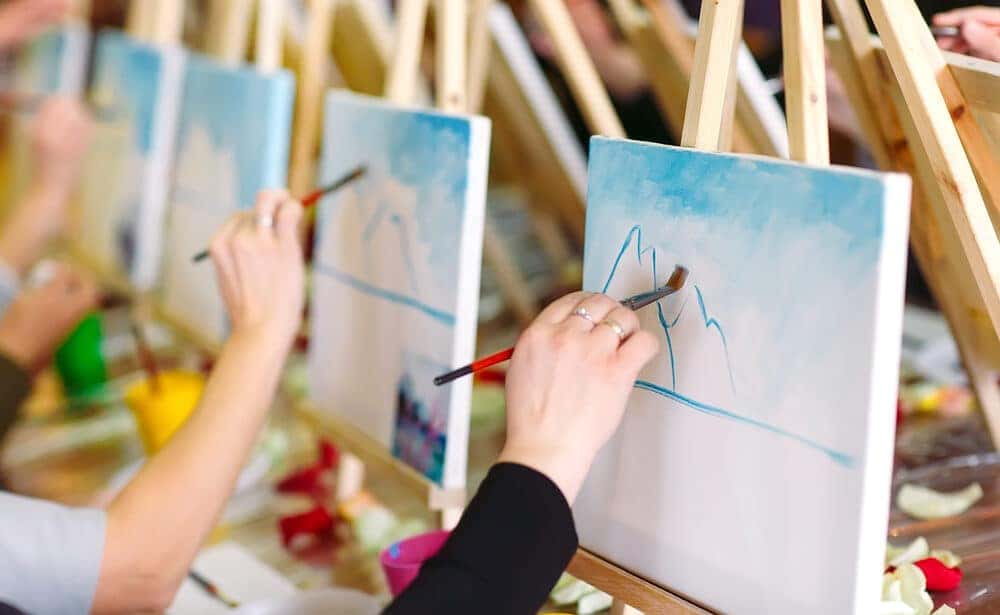 There's much more to the Arts Center of Yates County than just classes and workshops!
They hold various events and exhibits year-round offering fun-filled days for the whole community. Take part in the annual Keuka Arts Festival, a fine art and skilled craft show featuring over 100 artists and craftsmen. Enjoy live music and delicious food while browsing the many vendors of this festival.
To see a full list of events and exhibits, be sure to visit their Facebook page.
Find Your Inspiration
Unleash your inner artist and visit the Arts Center of Yates County Today. Your next masterpiece is waiting!