Dealer near Me

At Friendly Dodge Chrysler Jeep Ram (DCJR), we really consider ourselves lucky to live in an area as beautiful as the Finger Lakes. Every year, droves of tourists flock to towns like Penn Yan, Geneva, Watkins Glen, and Hammondsport for the outdoor fun and beautiful vistas.
Looking to Research? 
Chrysler Research          Dodge Research          Jeep Research          Ram Research
Up here, we sure do love our wine, and it shows! The wine-making industry is one of the biggest that we have, and locals and tourists alike love to get their buzz on while hoping the Seneca Lake Wine Trail.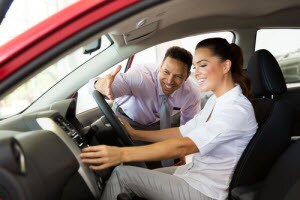 Every weekend, there's plenty of fun to be had in the Finger Lakes. So, if your car is on its last leg, don't wait until the very end. We're a trusted Dodge Chrysler Jeep Ram dealer near you right now!
What Can I Find at This DCJR Dealer near Me?
For the Friendly DCJR team, it's not all about selling cars. While this is ultimately a goal of ours, we're really just trying to offer our community the best customer service experience possible.
We're a family-owned and -operated business running on strict family-oriented principles. For over 20 years, we've been treating local drivers with fairness and generosity. Here's some of what we have to offer.
Excellent Selection
Our dealership would be nothing at all without selection. Every day, we work to grow our inventory of new, used, and certified pre-owned (CPO) vehicles. Among this lineup, you'll find all the latest and greatest DCJR specs, features, and technologies.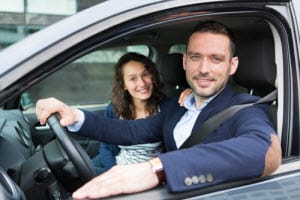 When you buy used, expect great quality. Anytime we acquire a pre-owned vehicle, we run it through a strict reconditioning process, during which we return it to the newest quality possible. This is especially true for CPO vehicles, which come with an all-new warranty.
Timely Service
While we're confident in the quality of the cars that we sell, we understand that in time, they're going to need a bit of work. This could mean some standard maintenance or even a major repair. In either case, don't hesitate to bring your vehicle to our technicians.
They've been fixing cars of all varieties for years, and are equipped with the most up-to-date tools and equipment in the industry. We're certain they can have your car back in great condition in an extremely prompt manner.
Financial Assistance
If you're thinking about refinancing your vehicle, or are applying for a first-time loan, you might need a bit of assistance. In that case, let our financiers do the hard work. No matter what your credit situation may be, they have the skills to find a solution for you.
A Trusted Dodge Chrysler Jeep Ram Dealer
If your car has started to give up on you, and you've been wondering where you can find a "DCJR dealer near me," we're happy to tell you your search is over. Friendly DCJR has been serving Penn Yan, Geneva, Watkins Glen, and Hammondsport for years, and now we're ready to help you.
Stop in and see us anytime. We're always happy to meet new drivers!