Escape Rooms near Rochester, NY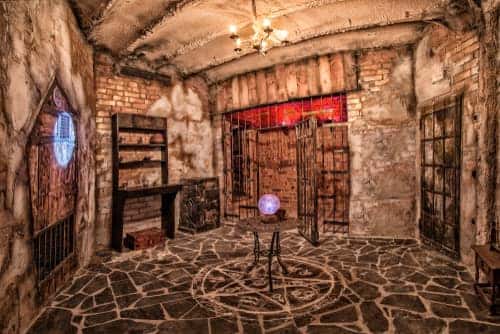 Everyone loves solving puzzles. It's a fun way to challenge yourself and work together with your friends and family. Escape rooms give you the chance to play out challenging puzzles and scenarios in real time. If you're interested in getting locked inside some escape rooms near Rochester, NY, check out these fun spots.
LOCKED A Rochester Escape Room
After traveling around the country, searching for the best, most challenging escape rooms to conqueror, Caitlin and Andy Houck decided to open their own. At LOCKED, each one of their challenging puzzles and obstacles will remind you that they're not just the owners, they're fans too.
Each one of their rooms is geared towards between four and 10 players. You'll have exactly one hour to find your way out of one of their three challenges.
First, there's the Casino Heist where your team of thieves is pinned down by law enforcement and must make their escape without getting caught.
For something a little spookier, there's White Lady's Castle. You'll be called in to investigate a missing persons case inside a creepy castle.
The final room puts the fate of the world in your hands as a deadly virus threatens to contaminate the globe. You and your friends will be tasked with retrieving the antidote from an abandoned lab.
For more information on their three rooms, and a $2 discount, follow and check-in with LOCKED on Facebook.
Lockout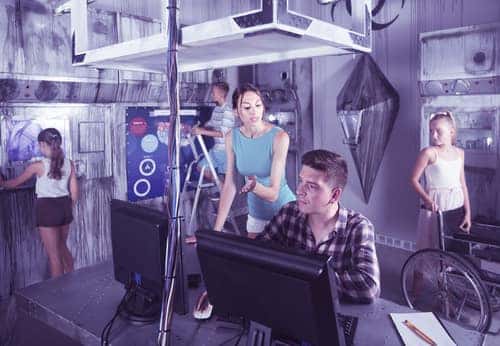 At Lockout, you and your friends will enter a 4-D puzzle room that's designed to challenge you, make you work together, and take you on a different kind of adventure in each room.
They've got three exciting rooms to choose from, each with its own distinct theme. For a frightful good time, spend an hour in Room #9. A storm has forced you and your team to take shelter in a haunted basement where no one survives.
If you're feeling adventurous you can serve the Allies as a Double Agent. This World War II themed room has you working as a codebreaker to stop the Nazis from launching an attack.
You can also find your way to freedom from their Prison Break room, or you can blow off some steam and get primal. After you find your way out of a room, experience the excitement of their ax throwing range.
For more information on their rooms, and to see your crew after you escape, follow Lockout on Facebook.
Rochester Escape Rooms
For a set of escape rooms that's always evolving, check out Rochester Escape Rooms. They offer lots of variety, including seasonal attractions like Santa's Naughty List where you'll sneak into his workshop and remove your name from the naughty list.
Throughout the year you can pick between fun and laid-back rooms like Dorm Daze. Spring break is on the horizon and you're off to the Bahamas… if you can find where your roommates hid your tickets.
For something a little more intense, wander into The Haunted Bed & Breakfast after your car breaks down. You'll be locked inside by spirits from beyond the grave.
They regularly host large groups of coworkers, as well as teachers who are getting their students used to problem solving. To learn more about their group rates and rotating lineup of rooms, follow them on Facebook.
Can You Find Your Way Out?
All three of these escape rooms near Rochester, NY, provide you with a great way to escape from real life for a few hours and challenge yourself to escape from their scenarios. Follow them on Facebook then get a group together and get locked inside.