Get a Jumpstart on Your Fitness Routine near Yates County NY
There are many good reasons to start working out beyond just losing weight. You'll also sleep better, get a natural boost of energy, and feel happier and more confident overall.
The good news is that there's never a bad time to begin a fitness regimen. So, if you're looking to get started on a new and healthier you, then check out the following best places to jumpstart your fit-life routine near Yates County, NY…
Strength Starts Now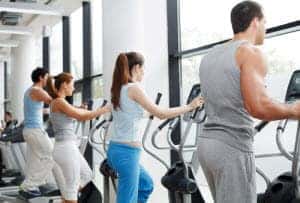 Curves is a workout center dedicated to women's fitness. Here, the exercise routines are just 30 minutes, but the benefits will be felt long after. These routines combine strength training, cardio, and stretching using machines that are tailored to women.
Plus, you'll get monthly one-on-one coaching sessions, specialty fitness classes, and a supportive community that'll encourage your ongoing path to wellness. Some of the classes include high-intensity boxing, as well as lower-intensity Body Basics that focuses on the arms, core, and legs. There's also a Balance class, which is designed to help improve stability and create a strong core.
For more information, check out Curves on Facebook.
You'll Be Welcomed with Open Arms
Open Arms Yoga was established in 2004, offering empowering and healing classes for people of all ages and exercise levels. Their classes are designed to "move your body, engage your mind, and soothe your spirit."
Not only do they offer different yoga classes, but they also have Belly Dancing, Basic Swing Dance Class, and Creative Dance for Kids. You can also take a private yoga class, or even have a yoga birthday or wedding party here.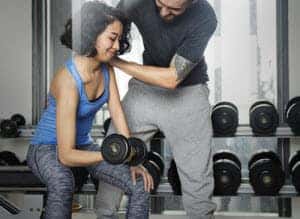 Check out the Open Arms Yoga Facebook page for info on their current classes and workshops.
Work Out with Members of Your Community
The Yates Community Center was built as a space to provide programs and services for all Yates County residents and their guests. A part of the center that guests can take advantage of is the fitness center.
This workout facility is open 24/7, and has lots of equipment for all your fitness needs. It includes:
Treadmills
Elliptical machines
Exercise bikes
Stepping machines
Free weights
There are professional exercise trainers and boot camps available, too. For more information, sign up for email updates.
Get to Work on Your Health Today
If you're ready to get started on feeling good and getting healthy and staying in great medical condition, then check out these fitness centers today!