Hockey Rinks near Rochester NY
No matter what time of year it is, there's nothing better than carving up a fresh layer of ice with your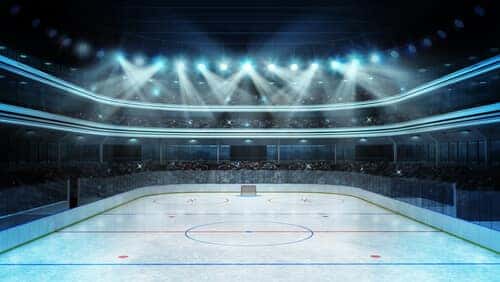 new pair of skates. If you happen to live near Rochester, NY, you're privy to a plethora of places for ice hockey fun.
Bill Gray's Regional Iceplex
For a one-stop shop to practice all your latest moves on the ice, head on over to Bill Gray's Regional Iceplex. Whether you want to dominate the rink with your hockey stick in hand or test out your triple Lutz, this supercenter allows you to learn and play any way you can imagine. Instead of joining a league, head over to this hockey center for one of their Skate and Shoot sessions. The beginning of this class consists of individual practice time, followed by a pickup game. With options of Adult Recreational, Adult Competitive, Youth, and Mite & Squirt, your whole family can join in on the excitement, regardless of their experience level. If you dream of becoming the next Michelle Kwan, opt for one their Skating 101 programs. Classes are divided into age and skill levels, and last a total of eight weeks. By the time you complete the program, you'll be ready for your place in the Olympic skating rink spotlight. Head over to their Facebook page for a look at some of their events!
Rochester Ice Center
If you have a little one who longs to be a professional ice hockey player, Rochester Ice Center will give your child the skills they need to tackle any game. At this frigid facility, your son or daughter can enroll in their ever-popular Ice Hockey Academy, where they'll pick up tips on skating, stick handling, passing, and shooting the game-winning goal. Adult leagues are also available throughout the year, so you'll take out the day's stresses during a heart-pounding match. Afterward, replenish your energy at the Sports Bar or Snack Bar with alcoholic beverages for the 21-and-over crowd and plenty of tasty treats to choose from. Check out a few photos on their Facebook profile!
Scottsville Ice Arena
At Scottsville Ice Arena, you can grub out and have a grand ol' time. Whether you're looking for a youth hockey program for your kids or want to try your own hand in their adult leagues, this glacial haven comes packed with options that'll please everyone. On top of that, their pro shop features a wide array of gear for your next ice hockey game. From sticks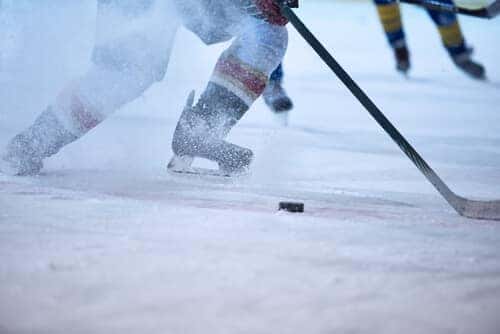 and skates to laces and mouth guards, you'll find everything you need to suit up and get going on the ice. After a long tournament, stop by the Rinkside Grill for a chicken and rib BBQ feast. Learn more about their birthday party options by heading over to their Facebook! To help you discover a new destination that'll keep your whole family satisfied, we're here with this guide to hockey rinks near Rochester, NY. At these hotspots, you'll have free rein to pass the puck, do a twirl, or enjoy a birthday party any way you prefer.