Indoor Activities near Rochester NY
When the weather starts getting too rainy or chilly for you or your little ones, you've got to find an entertaining haven filled with lots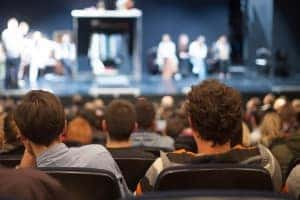 of activities to keep everyone distracted. If you happen to live in the fun-loving town of Rochester, NY, you're at the heart of a community that's brimming with action. To find your next place to visit, let's dive into our guide to the top indoor activities near Rochester, NY. That way, you'll never have another boring day of staring out the window at the bitter weather.
Geva Theater Center
If you've been longing for a good musical or have a child who's an aspiring actor, check out Geva Theater Center. Since 1972, this local hotspot has been putting on performances for theater-lovers with their mission to bring professional productions to the area. Whether you prefer seasonal performances, like A Christmas Carol, or something classic, like the Marvelous Wonderettes: Caps and Gowns, this stage aims to suit all types of interests and tastes. To get yourself a good laugh, consider stopping by for one of the celebrated Geva Comedy Improv performances. Take a look at clips of their shows on their Facebook page!
RockVentures
After you've been stuck inside for days on end after a blizzard, why not get your blood pumping and test out your strength? Well, you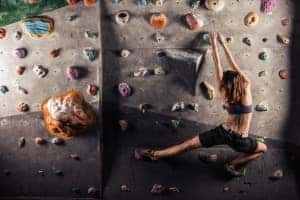 can do exactly that at RockVentures. Throughout this gymnasium, you'll have a full array of ways to climb to the top. During your first visit to this rock-climbing sanctuary, you'll begin with a 30-minute Belay class and an overview of safety tips, so you always know what to do in an emergency. Once you're properly trained, you're ready to start scaling the walls. This is also a great spot for team-building exercises and events, so make sure to bring along a crowd on your next visit! Hop on over to their Facebook profile to see a few pictures!
Total Sports Experience
Looking to join a sports team? At Total Sports Experience, you can get involved in just about any sport under the sun. From soccer, lacrosse, and basketball to kickball, dodgeball, and ultimate frisbee, you'll have free reign to choose any sport you love the most and make some new friends while you're at it. For more intense training, consider trying out one of their adult camps or a program for your kids, such as Micro Soccer, Micro Lacrosse, Micro Flag Football, and much more. You can even host your child's next birthday party here, so they can compete for the gold and snack on some pizza and cake afterward. Join their email list by heading over to their Facebook!