Local Spotlight: Miles Wine Cellar

Wine? Wine not! Sometimes (and in some cases all the time), wine can be one of the most enjoyable things on this planet. Those smooth, supple legs gliding down the side of your glass. Close your eyes and experience its velvety taste on your lips, round on your tongue, causing a warm sensation to tickle your entire being. This is what wine is about, and at Miles Wine Cellar, this is where you will find it.If you're not familiar already, Miles Wine Cellar produces some of the finest wines in one of the finest wine regions in the Northeast. Nestled right on the shores of Seneca Lake and imbued with a storied history, it not only offers some delicious wine but also offers beautiful scenery. What's better than that?
---
A Haunted (but Fun) History
The magnificent 17th-century Greek revival house where the wine cellars are located has a bit of haunted history, one that contributes to the legend (and taste) of the wine made there. Legend has it that a young couple lived here once, both meeting their ends under mysterious circumstances—and now their spirits roam the grounds.
Clairvoyants have even stopped by, and they agree: Spirits are afoot. Not evil ones, but good ones—they're the friendly kind. In honor of these spirits, Miles Wine Cellars has even created a wine called Ghost, reuniting these young lovers on the bottle itself! It is not only a great story but also a delicious wine!
---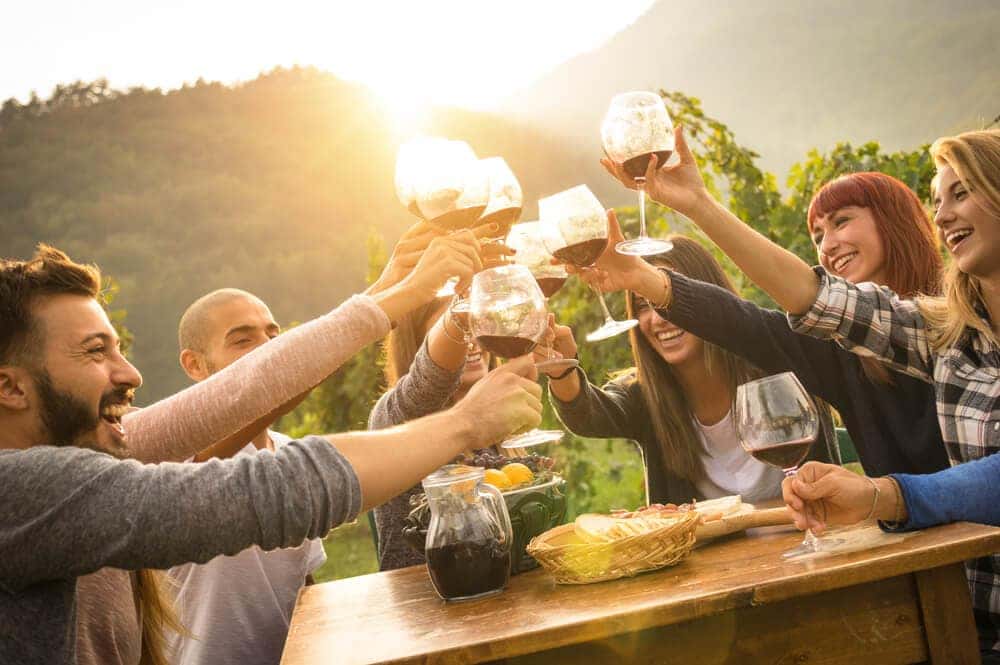 Scenic Wine Tastings and Weddings
The view at Miles Wine Cellar is incredible. In fact, it may just make their delicious wines taste even better. Stop by for a wine tasting when you can, and try a flight of five of their delicious wines. They have everything from Cabernet Franc to Dry Riesling, meaning everyone at your next party will be happy with every glass you serve. At a place like Miles Wine Cellar, how can you not taste the happiness?
Speaking of happiness, Miles Wine Cellar also does weddings. On the scenic shores of beautiful Lake Seneca against the backdrop of fine Greek revival architecture, there aren't many places better for a wedding—or a better selection of libations for your first toast!
---