Pumpkin Picking near Penn Yan NY
Fall is right around the corner. There's lots of fun family traditions to do when the calendar moves to autumn. If you're looking for activities and the best pumpkin picking near Penn Yan, NY, check out one of these places.
Smithome Farms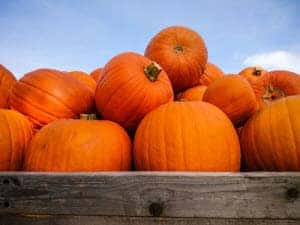 Since 1866, Smithhome Farms has offered fresh picked pumpkins, corn, and produce to customers in and around Big Flats, NY. For six generations, the Smith family has provided family fun and delicious food from this central New York mainstay.
Stop by and take a hayride then pick your own pumpkins. You can also explore the corn maze or have the kids dive into the haystack hunt and win a prize if they find a special chip.
There's also plenty of great produce to take home from sweet corn to plump pumpkins. You can also grab some of their fresh mini donuts and wash it down with some refreshing apple cider.
You can even rent out the pumpkin patch and corn maze for birthday parties and field trips where they'll learn all about farming while having some fall fun.
Follow Smithome Farms on Facebook to see what produce is ripe and ready to purchase.
Tim's Pumpkin Patch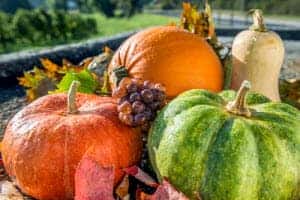 Back in 1986, a teenage Tim Leubner planted 200 pumpkin seeds. Later that year he sold every one of those pumpkins. Now, over 30 years later, he and his family manage 70 acres of pumpkins and squash at Tim's Pumpkin Patch.
You'll find every variety of pumpkins available to pick. Head out with a wheelbarrow and you can find everything from hand held to supersized pumpkins like Jarrahdales and giant white pumpkins up to 30 pounds.
There's a lot to do outside the patch too. Find your way out of the hay fort. It's a maze made entirely of straw and hay bales. You can also take the kids over to feed the animals in their barn or dig up a souvenir at their onsite fossil dig.
If you're hungry for a fall-flavored snack, head over to their bakery. There's delicious fresh-baked cookies and donuts, including seasonal favorites like their apple cider donut and glazed pumpkin donuts. You can even wash it down with a fresh brew from Tim's Farm Brewery.
For updates on how their crops are growing and hours for the maze, follow Tim's Pumpkin Patch on Facebook.
Pick'n Patch
Conveniently located directly between Seneca and Canandaigua Lakes, Pick'n Patch serves up family fun all year round.
Take the littles ones on a train ride or get the whole family together on the Barnyard Bouncer. This fun bouncing area lets you jump as high as an ear of corn.
Speaking of corn, their legendary corn maze is always a fun challenge and frequently gets rearranged in creative new shapes. It's great for birthday parties, plus once a year it's open after dark, so bring your flashlight.
Swing by on Thursday nights and the whole family can enjoy their special Hoppy Hour. The bouncer will be open for the kids until 8pm while you can enjoy local beer, wine, and freshly made kettle corn.
To hear all about their upcoming events and find out when the maze will be open after dark, follow Pick'n Patch on Facebook.
Get to Pickin'
Whenever you're looking for some family fun this fall, visit one of these family-run farms. Their focus on providing you with activities and great produce makes them the ideal spots for the best pumpkin picking near Penn Yan, NY.