Your Guide to the 2017 Rochester Fringe Festival
Compared to some other festivals in the state of New York, the Fringe Festival might seem relatively young. However, since it began back in 2012, this celebration has grown exponentially.
This year is shaping up to be the biggest festival of all. And to show you what to expect, we've put together this guide to the 2017 Rochester Fringe Festival.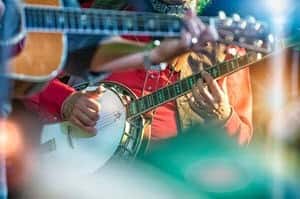 2017 Rochester Fringe Festival: The Details
This year, the KeyBank Rochester Fringe Festival will run from September 14-23 on the city's East End. One Fringe Place at the corner of Gibbs and Main Streets is set to be the celebration's hub.
Gather for food, drinks, and tons of free outdoor entertainment, including performances in dance, music, literature and poetry, standup comedy, and all things visual and performing arts. There's said to be over 500 performances and events over the festival's 10-day run.
The Rochester Fringe Festival Headliners
No matter what your tastes may be, whether you prefer live music or classic theatre, there's a performance for you here at Fringe-the majority of them being completely free! However, if you're willing to spend a few extra bucks, the festival has nabbed some incredible headliners this year…
Plasticiens Volants in BIG BANG
Friday, September 15th & Saturday, September 16th @ Parcel 5, 8:00 PM
The world-renowned French street theatre group Plasticiens Volants has decided to make a little pitstop in Rochester during the peak of the Fringe Festival. Known for their dazzling shows with giant inflatables, projected images, music, and pyrotechnics, it's bound to be an unforgettable performance.
John Mulaney: Kid Gorgeous
Friday September 22nd @ the Kodak Hall at Eastman Theatre, 7:00 PM
Fresh off the critically acclaimed run of his Broadway show "Oh, Hello on Broadway," Emmy Award-winning writer and comedian John Mulaney will be stopping by at the end of the festival to perform his Kid Gorgeous set. Having been hailed recently as one of the funniest comics alive, this is one show you won't want to miss.
The 2017 Rochester Fringe Festival Is Coming
September might seem like a long way off, but the 2017 Rochester Fringe Festival will be here before you know it. Be sure to purchase tickets as soon as they drop in July. And, don't forget to RSVP on Facebook to keep up with all the emerging acts!