Best Ski Resorts near Penn Yan, NY

Every year, Penn Yan residents look forward to the winter months thanks to plenty of outdoor activities the area is known for. And if you're like us, you love a good ski trip to heat up the winter fun.
That's why we've brought you our reviews on the best ski resorts near Penn Yan, NY. No matter what your level of expertise, or how fancy of a trip you're looking to take, you'll find the ideal skiing adventure with the amenities offered by these great facilities.
Brantling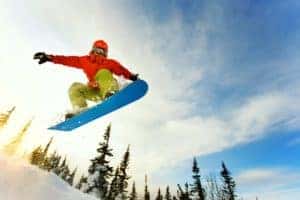 If you're looking for a trip the whole family will love, check out Brantling. This family-owned and –operated ski lodge is the perfect place to plan a ski trip for the day with your crew.
At Brantling, you'll ski and snowboard on your choice between nine different trails and slopes, with the instructors' guidance. Then, head back to the lodge and enjoy a from Ruthie's Run Café, or gather around the fire with your loved ones. At Brantling, you'll enjoy the full ski day experience all under one roof.
Bristol Mountain
Bristol Mountain provides breathtaking views while you climb up one of the 38 slopes that make up this resort. Established in 1964, they've perfected providing the ultimate skiing experience to beginners, veterans, and everyone in between.
With over a 1200' vertical rise, Bristol Mountain takes the lead as the highest vertical between the Adirondack/Lauretian Mountains and the Rocky Mountains. And with over 138 acres of skiing areas, you'll be sure to find the perfect spot to perfect your stride.
Swain Resort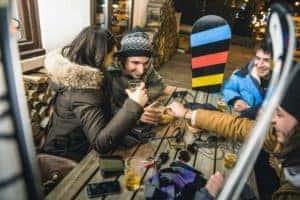 Celebrating almost 70 years as one of the area's favorite ski resorts, Swain Resort offers terrains for every ski level and age. With 35 trails, 5 lifts, 2 terrain parks, and a great lodge to spend the nights in, Swain will create the ultimate skiing experience for you and your loved ones.
Plus, you can have some extra fun with the special events at Swain Resort, like live music from various artists. No matter where your ski adventures take you, you can find it all in one place at this versatile resort.