Summer on the Water in the Finger Lakes Region
Whether you're looking to get wet, or just want to sit lakeside with a cold beverage in hand, these three Finger Lakes hot spots ought to leave you satisfied.
Named after the old Busy Bee ferry used to transport goods and passengers between Seneca and Cayuga Lakes, the Busy Bee Market is now mandatory sightseeing for all Finger Lakes vacationers.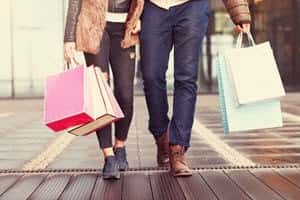 They have everything you need to make your vacation great. There's the grocery store and café, with excellent fresh produce and wine. But there's also the yoga barn and their charming vacation rentals. Check them out before planning your next visit!
If you're looking to purchase some new watersport equipment, then this shop off Route 96 should be your first stop. They're well known for their stock of high-quality kayaks; however, they also sell a multitude of other items like power equipment, docks, and shoes.
No matter what adventure you hope to embark on during your time in the Finger Lakes, Power & Paddle more than likely has just the equipment you're looking for.
Going kayaking can be a little intimidating the first few times around. Instead of battling the nerves, why not enlist a guide to ease your through those first few trips?
Puddledockers offers guided tours of Cayuga Lake. If you're looking to get the feel for kayaking, or just want to be out on the water in a safe, moonlit atmosphere, you may want to make yourself a reservation.
It's Time to Dive In
The Finger Lakes region sure is pretty to look at. But the only way to truly experience it is to really dip your toes in and get a little wet. With these three businesses, you shouldn't have any problem doing so.