Your Guide to The Windmill in Penn Yan NY
There's something about the quaint nature of farmer's markets that brings people back down to earth and helps them enjoy the bounty of each season. With the small shops and handcrafted goods, these emporiums keep locals returning for their exclusive merchandise.
The Windmill in Penn Yan, NY is the quintessential neighborhood market that's open every Saturday from the last Saturday in April to the second Saturday in December. But with so much exciting food, drinks, and crafts, it can be difficult to know which stops to hit first.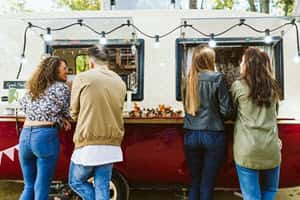 To help you navigate the winding roads of this one-and-only destination, take a look at this comprehensive guide to The Windmill. Now, all you have to do is hop in your car and head to this happy haven of local artisans.
The Food of Your Fantasies
If you're anything like most people, you struggle to find a grocery store that has everything you need. Often times, you end up having to stop at a few different places to make sure that you have all the ingredients for dinner.
But at The Windmill, you won't have to look any further for a one-stop-shop for all your food and grocery needs. Whether you want to sample a crisp white at Glenora Wine Cellars, get popping at Ken's Kettle Corn, or set your taste buds aflame at the Spice Box, you'll discover all that and much more at The Windmill.
Rather get the individual ingredients for yourself? No problem! Crystal Valley Produce or any of the other fruit and veggie vendors will help you find anything you need.
Your Ticket to Local Artisans
With so many megamalls out there, it can be hard to get in touch with the true roots of your town. But here, you'll uncover the best of your region and get a boost of confidence by knowing that you're supporting your community.
From pottery to woodworks and everything in between, you can find that perfect piece to add to your already extensive collection or get a gift for your loved one. Have you been dying for a hand-painted portrait of your furry friend? Well, you should make an immediate bee-line for Animal Portraits.
Events for Everyone
If you've been searching for a remarkable event for a fun family-outing, then look no further than The Windmill. Each year, a host of special activities are scheduled on their calendar, and 2017 is no different.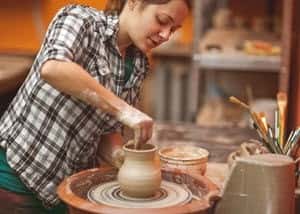 To celebrate the beginning of the harvest, this market is throwing a Gourd Birdhouse Painting Party on Saturday, August 19th from 10:00am to 12:00pm and from 1:00pm to 3:00pm. People of all ages are welcome to try their hand at making a gourd-geous home for your airborne friends.
Those chilly fall days just got a little warmer with the Chili Cook-Off and Fall Fest planned for Saturday, October 21st from 8:00am to 4:30pm.
For a sample of even more events at The Windmill, check out their schedule here!