Pour Another Glass of Wine near Penn Yan, NY

A refreshing glass of wine can help you kick back and relax, whether you're on vacation or just finished a long week at work. Drinking locally this season is always your best bet to enjoy fresh flavors and expert winemaking. For a relaxing experience this autumn, check out the best fall wine tasting spots near Penn Yan, NY.
Fox Run Vineyards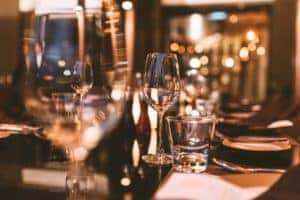 On the shores of Seneca Lake, you can enjoy a variety of fresh, delicious wine and a breathtaking view year-round at Fox Run Vineyards.
This family-owned vineyard features a nationally recognized tasting room, where you can sample favorites like Riesling, white wines, and ports made from handpicked expertly harvested grapes.
To complement what you're drinking, they offer a menu of fresh locally sourced meats and cheeses from nearby farms and creameries.
You can also learn about where your wine comes from and how it's made. On top of their fun group tasting sessions, there are daily tours of both the vineyard and their winemaking facilities, so you'll get to see the whole process.
Throughout the year, their beautiful barn and scenic lakeside grounds host festivals with live music, fresh grilled food, and the perfect wines to pair with them. To get updates on their events and seasonal wines, follow Fox Run Vineyards on Facebook.
Keuka Spring Vineyards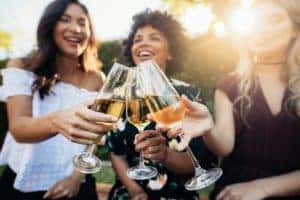 With over a dozen different styles of wine, Keuka Spring Vineyards offers something for everyone. This friendly vineyard has been family-owned and -operated since its founding in the early 1980s. Since then, they've grown to provide locals and wine lovers with a memorable tasting experience.
Their hillside tasting room gives you a picturesque view of Keuka Lake and the rolling hills that line its western shores. While you relax and take in this view, you can sip favorites like Cabernet Franc and Lemberger.
Throughout the year, they host events with live music and tastings, along with fun holiday-themed festivals and wines to get you in the spirit of the season.
To find out what they're uncorking and get updates on their festivals, follow Keuka Spring Vineyards on Facebook.
Rooster Hill Vineyards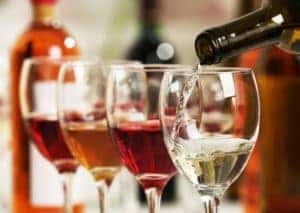 In the heart of the Finger Lakes wine country, you'll find Rooster Hill Vineyards. This nationally recognized vineyard has been growing and making award-winning wines on the east side of Keuka Lake since 2000.
Owners and founders Amy and David Hoffman opened the vineyard to focus on making their favorite styles of vintage wine. With a look and taste of Tuscany, their tasting room and flavorful reds and whites will transport you from New York to the shores of the Mediterranean.
You can enjoy a tasting inside or on their bright, relaxing terrace. It's surrounded by flowers, looks out on the lake, and usually features great live local music to help you unwind with friends.
To see who's performing and get updates on what wines are in season, follow Rooster Hill Vineyards on Facebook.
Raise a Glass
This season, head over to one of the best fall wine tasting spots near Penn Yan, NY, to relax and try some refreshing local flavors. All three of these spots are focused on providing terrific wine and a laidback atmosphere.